Set up your digital product studio
Set up an operating model where you can deliver better digital products in a faster and leaner way, and get in control.
The challenges organisations face today
Disconnected experiences across digital touch points
Different digital touch points are owned by different parts of they organisation, working with different agencies and technologies. This results in a scattered experience and a lack of synergies in sourcing and licenses.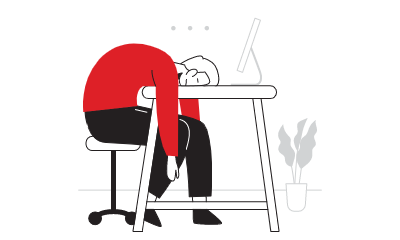 Organisational silos & lack of speed in delivery
We have many silo's in our organisation and responsibilities for digital solutions are not always clear. Optimizing existing or building new digital solutions goes very slowly as too many stakeholders are involved.
Difficulties to attract & retain the right digital talent
Difficulty to hire the right digital talent as there is not really a sufficiently attractive job environment to offer to these profiles. Yet digital talent will become increasingly important to have for all companies in the future.
We believe the traditional agency model has grown outdated as companies need to get more control of their online experience, digital technology and customer data.
Digital has become a key element to drive your business and as such it should not be fully outsourced to your agencies
Traditional agency approach
Silo's
launching digital initiatives with
agencies
, disconnecting the experience
Strategic digital talent and activities are being
fully outsourced
Significant overhead
cost
to manage various parties and connect different technologies
Our Approach
Launch a
dedicated entity
within your organisation to deliver digital products
Set up
agile squads
, blending your own people with external expertise
Get control on the
customer experiences
using a centralized digital architecture