Hire the Top 5% of Digital Talent
Boost your Business with Digital Talent onboard
Upthrust is a unique Digital Business Acceleration office that has onboard the top 5% of Digital Talent out there, with profiles like Analytics Experts, Acquisition Specialists, CRO Specialists, Full-Stack Designers, Google Analytics Experts, Paid Social Wizards, Storytelling Experts, Copywriters, Growth Hackers, Social Selling Experts, Campaign Managers, Data Scientists and of course Growth Managers and Scrum Masters to help you with successful project deliveries.Ambitious B2B and B2C companies hire Upthrust talent to get things done. To challenge the status quo. To build the future. To accelerate growth at speeds never seen before.
Some roles our experts take
Our experts tackle anything digital.
Digital operations
Our digital experts range from UX designers to agile project managers. They all have in common that they master the foundations of digital operations, from basic email campaigns to solid understanding of the most relevant digital actions.
Digital performance
Our performance experts have a passion for results. No campaign without a good measurement model in place.
Digital design
Our UX/UI team is passionate about you as a person, potential customer, human being and online prospect. They are trained to design for the best possible experience.
Media management
Facebook business manager and Google adwords are just too basic for you? Great! Our digital media experts are keen on challenges when it comes to installing and managing DMP's, Googe Doubleclick-like tools and setting up proper dashboarding. Want to get control of your media stack? Then hire a digital media manager from UPTHRUST!
Digital management & growth marketing
A new era comes with new management and growth methodologies. Our experts have the ability to use design thinking methodologies to come with new growth marketing plans and manage them efficiently applying the agile philosophy.
Digital technology
Our team of technology consultants advises companies who are about to (re)design their marketing/IT stack and who want to make the best out of it. Our skills range from mainstream e-commerce technologies (magento, prestashop, etc.) to more extensive automation suites (adobe, marketo, etc.)
The Foundation of our success
Our
iceberg

principle
You pay for this
Our consultant or project team is working together with you on-site.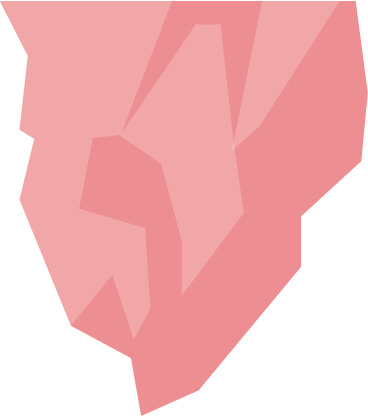 You get this on top
They can reach out to any other UPTHRUST coach or employee when they encounter challenges or issues.
10+ external senior coaches
+35 other employees
The House of Marketing
They already
launched

their project
Why upthrust
What you can expect when hiring one of our experts
Rapid Experimentation
We set up a ton of experiments in a very short amount of time. We only believe you can truly know whether something works or not by experimenting with it.
We become part of your team
Our project team is working together with you on-site. They can reach out to any other UPTHRUST coach or employee when they encounter challenges or issues.
Data-driven approach
"In God we trust, all others should bring data". That's the philosophy we believe in at Upthrust. We prefer spreadsheets over gut feeling.
Full-stack marketers
Growth marketing is not magic. It's a combination of various skills. At Upthrust we bring together the best in every domain: from paid search to social and from SEO to B2B Lead Gen.
Asset creation
Every project we run contains a content ramp-up. We create all the assets needed for the experiment cycles. Going from copy to visuals and from video's to MVP's.
GDPR compliance
Growth marketing is often perceived as black hat marketing. To avoid non-compliant situations, we start every project with a DO's and DON'T's exercise. Herewith, we define a field of play which is compliant from day one.