Growth Services
Accelerate your business forward
Do you want to add revenue to your bottom line fast? We use the growth marketing methodology in a very efficient way to guide you to your one metric that matters.
Our Growth Programs
We use a straightforward 5-step approach to implement growth marketing in your organizing. We have 4 different programs, tailored to the needs of your company.
Four frequently asked questions about growth marketing
What is growth marketing?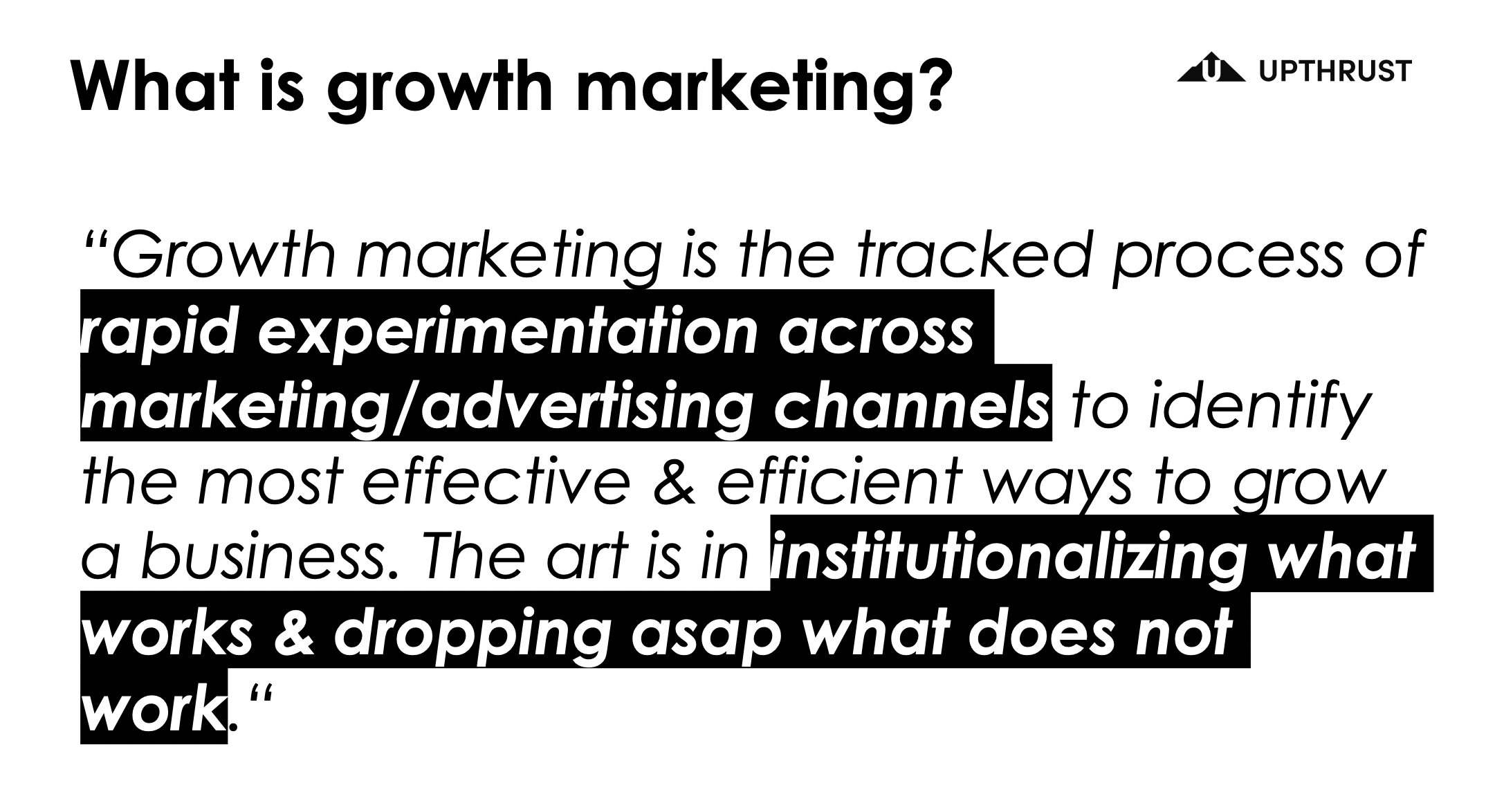 Where do you start?
We strongly believe the success formula is in rapid experimentation.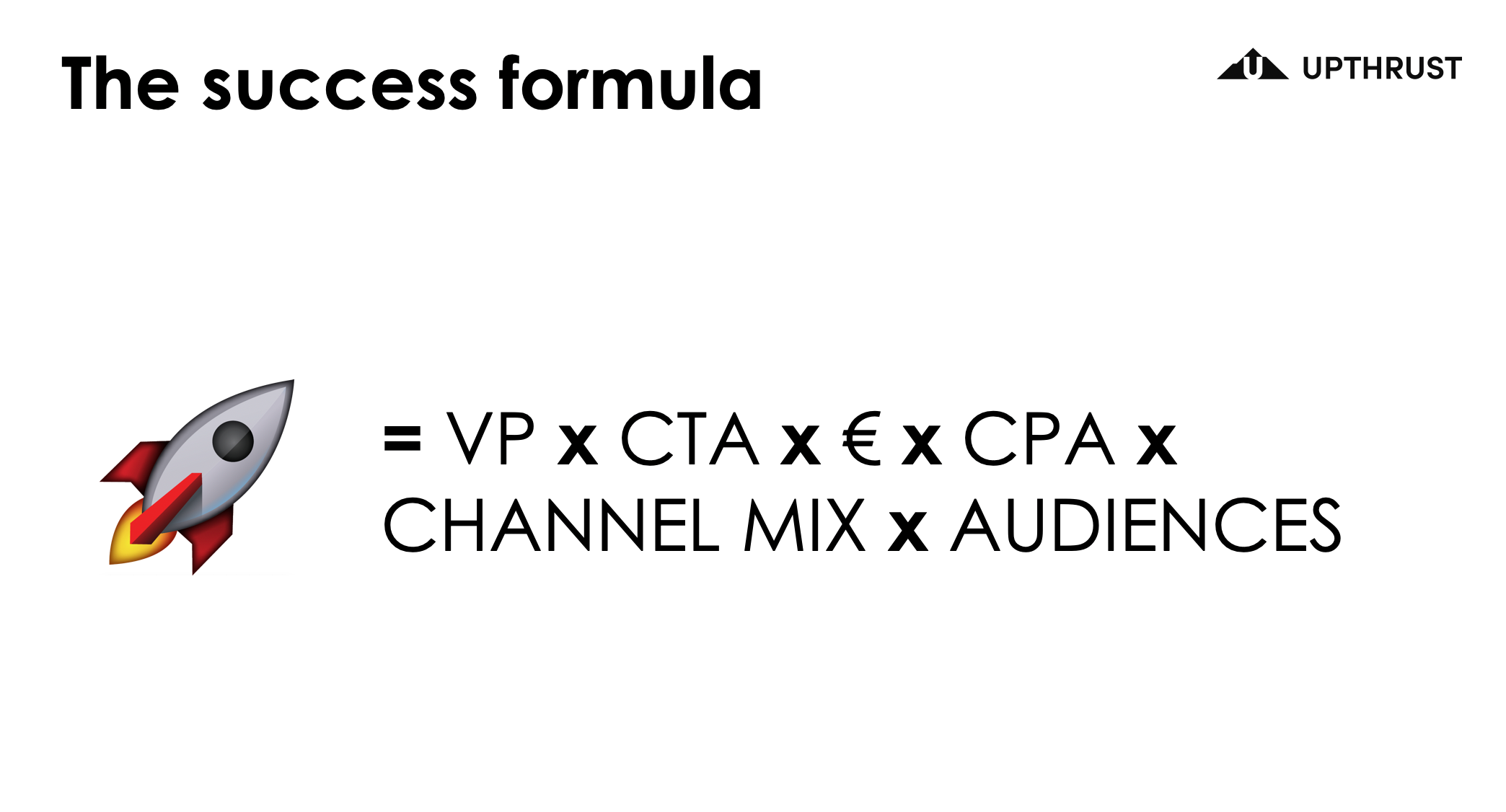 What's the difference with traditional marketing?
Old vs new school of marketing.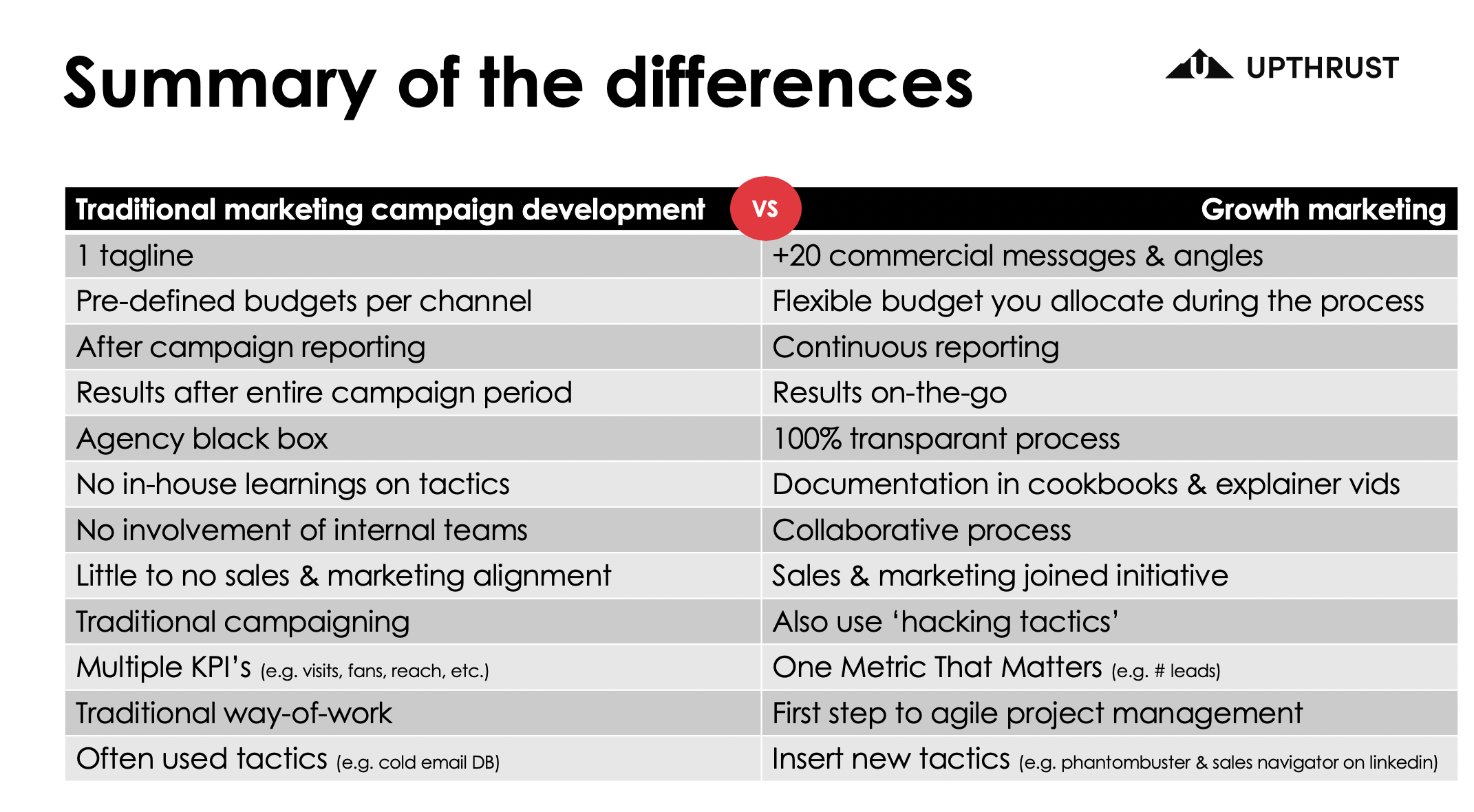 Is there a process to follow?
We follow a five-step approach to chase growth.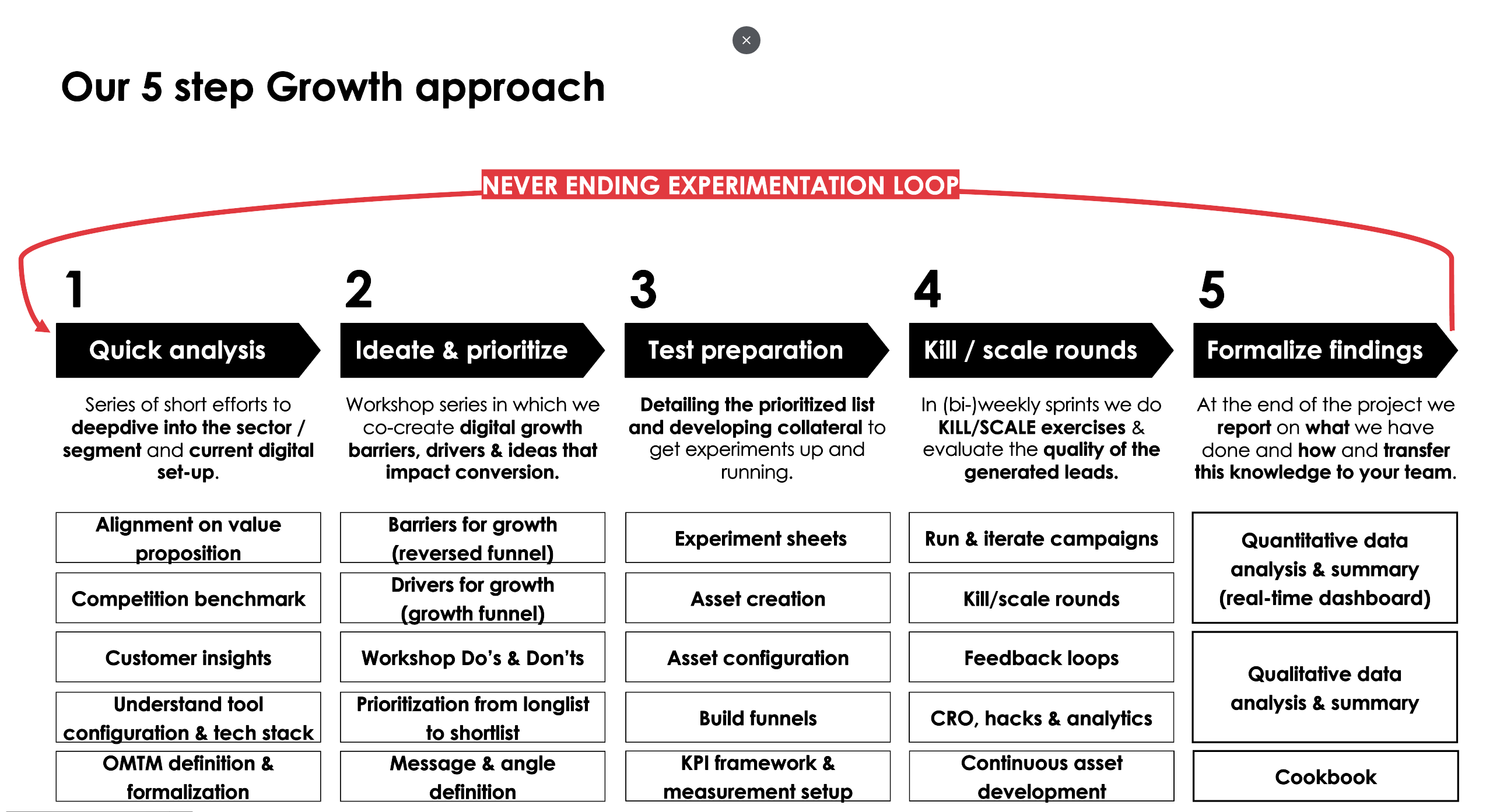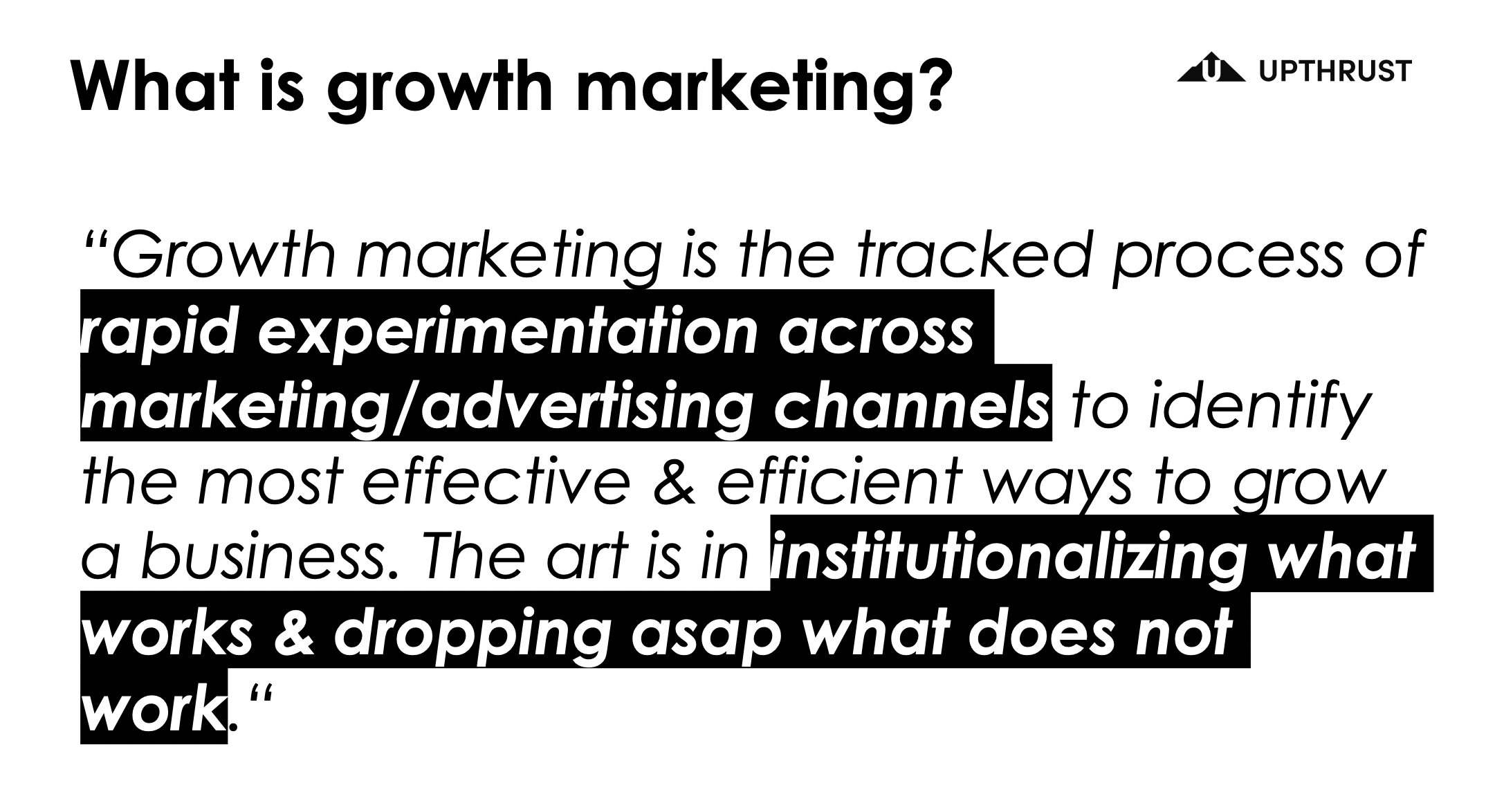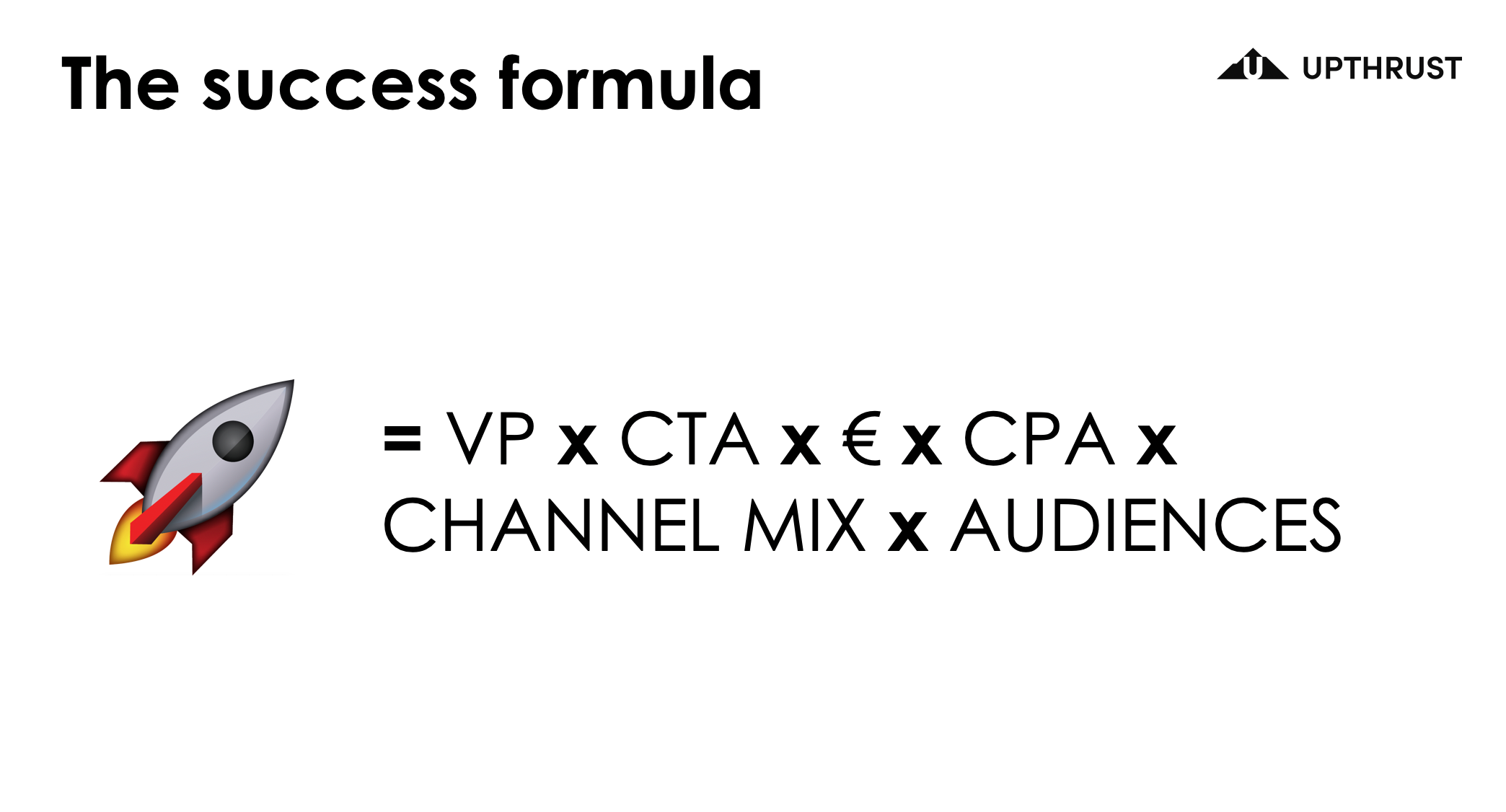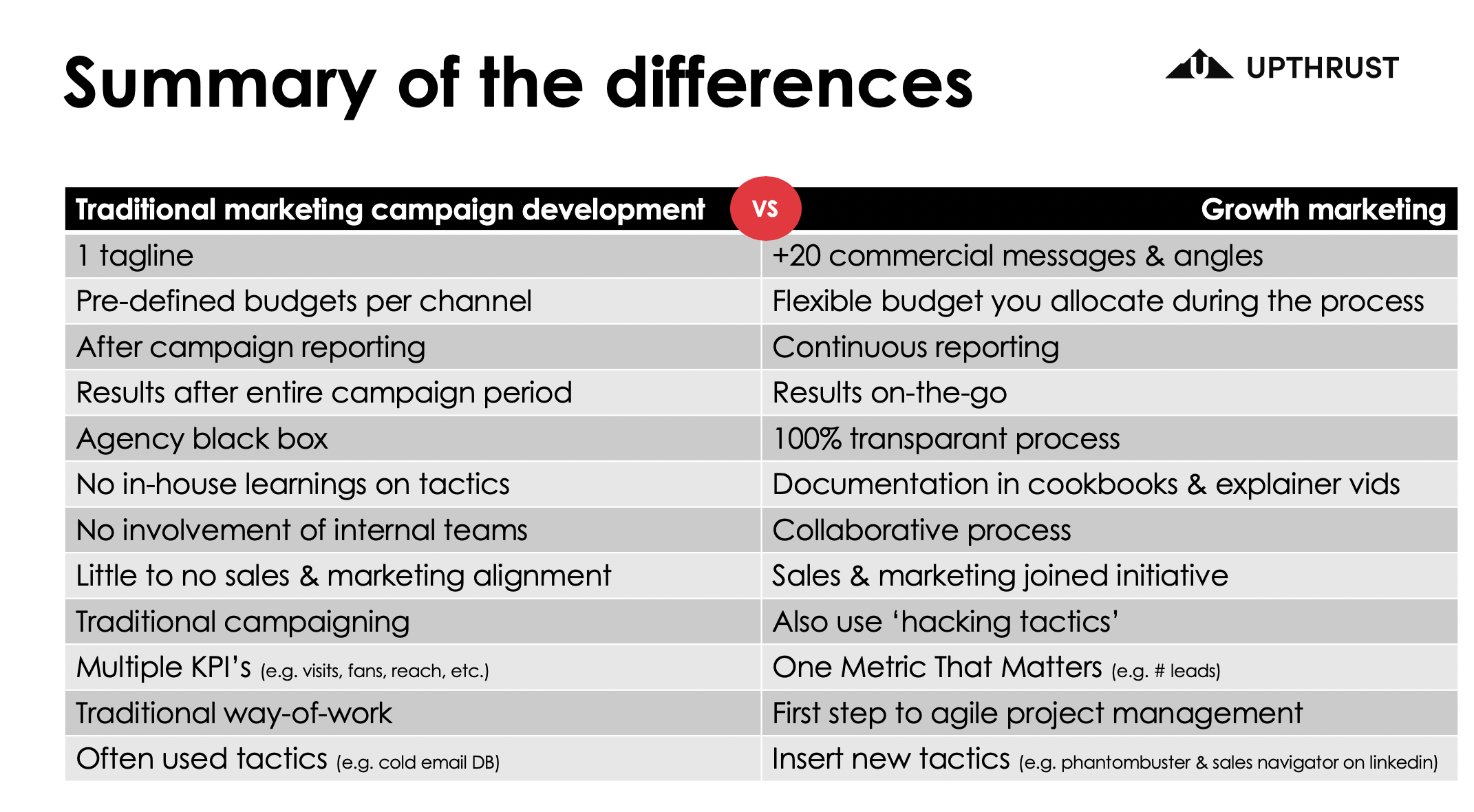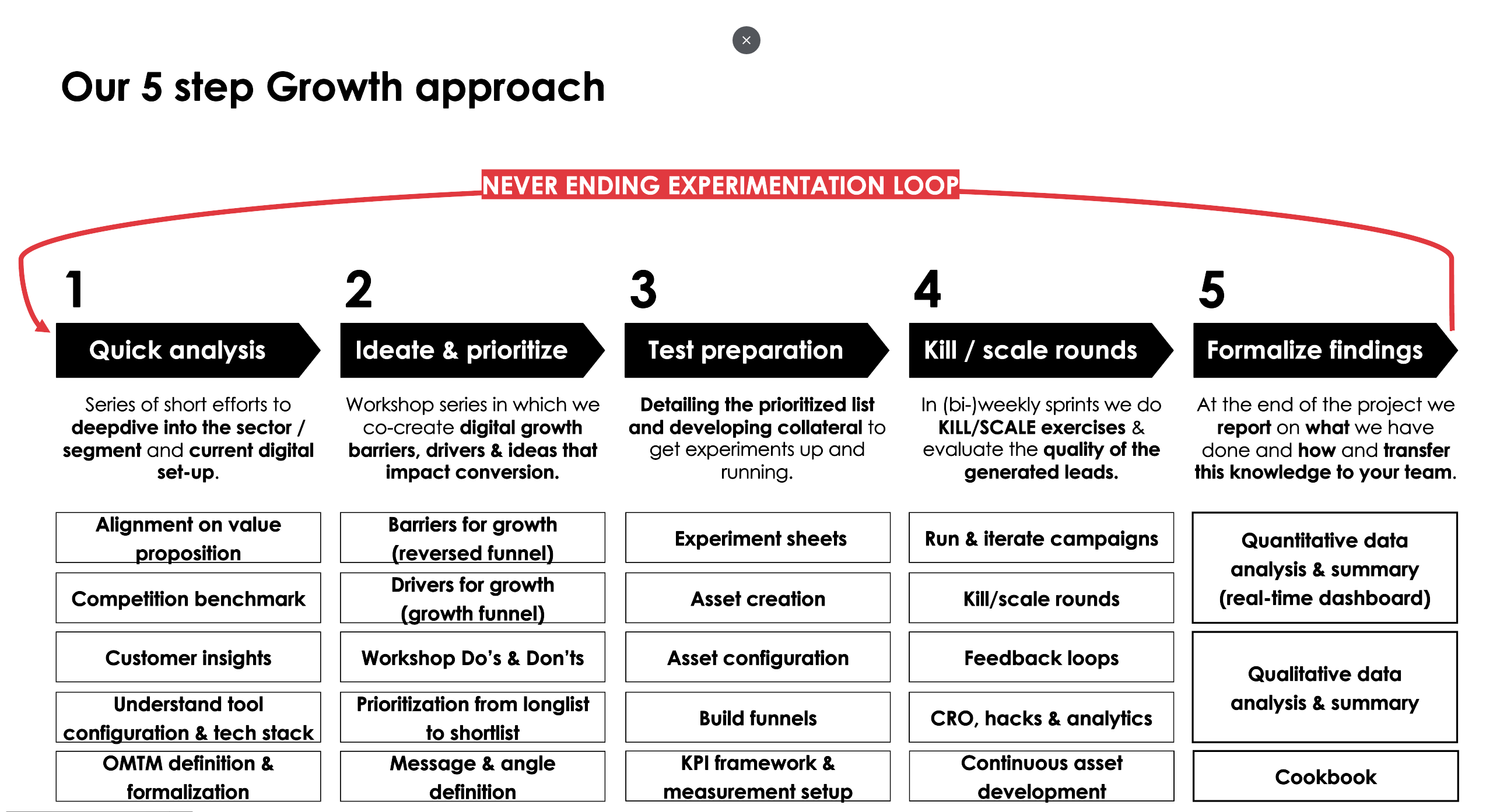 Why upthrust
What to expect when hiring us?
We are a one-stop-shop for growth solutions. Our unique approach will guide you towards sustainable growth. Beneath you can see what it's like to run a project with our team.
Rapid Experimentation
We set up a ton of experiments in a very short amount of time. We only believe you can truly know whether something works or not by experimenting with it.
We become part of your team
Our project team is working together with you on-site. They can reach out to any other UPTHRUST coach or employee when they encounter challenges or issues.
Data-driven approach
"In God we trust, all others should bring data". That's the philosophy we believe in at Upthrust. We prefer spreadsheets over gut feeling.
Full-stack marketers
Growth marketing is not magic. It's a combination of various skills. At Upthrust we bring together the best in every domain: from paid search to social and from SEO to B2B Lead Gen.
Asset creation
Every project we run contains a content ramp-up. We create all the assets needed for the experiment cycles. Going from copy to visuals and from video's to MVP's.
GDPR compliance
Growth marketing is often perceived as black hat marketing. To avoid non-compliant situations, we start every project with a DO's and DON'T's exercise. Herewith, we define a field of play which is compliant from day one.
They already
launched

their project