Upthrust is your

#1 Agency

for building


better, faster & leaner


digital products.
What if your website, e-commerce, app or marketing automation did much more than just look professional? 🤖

Our expertise lies in delivering efficient, cost-effective and data-driven digital products that accelerate your Growth.​ Improve your return on Digital investment now with Upthrust. 🎯
"Great Development is more than looking pretty. Successful Digital Products deliver value quickly and consistently & lead to a higher visibility and better customers."
Some of the organisations we help with their
Online growth

🚀
We don't just build beautiful Products, but Digital Products that Convert. 🚀
Return on Digital (ROI)
No more digital waste! We are committed to creating effective digital products that deliver immediate & consistent value. Our value- and data-driven approach ensures unrelenting focus on what really matters to your business & your customers. We help you to optimize your "Return on Digital".
Collaborative experience
Rest assured, we understand your digital product alone does not bring home the 💰. We blend in key disciplines where necessary without creating unnecessary overhead. Think customer strategy, branding, UX, marketing tactics, content, SEO, CRO, marketing automation, etc.
Flexible & Cost-effective
Save money on agency fees or outsourcing costs for routine changes. With in-house editable digital solutions, you can respond quickly to market trends, update content more easily and implement changes faster.
Data-Driven Approach
"In God we trust, all others should bring data". This is the philosophy we believe in at Upthrust. Fully aligned with your objectives & goals we help you to collect relevant data and proactively advice you on how to improve performance & impact.
Compliance with GDPR
To avoid non-compliant situations, we start every project by practising do's and don'ts. In this way, we define a field of action that is compliant with Privacy rules from day one.
Entrepreneurial spirit
We are entrepreneurs ourselves and understand only too well how challenging it can be to grow a business. We don't stick to things that don't work and like things fast and tangible.
How we help maximise your online growth. 🚀
Your Digital Products can do much more than simply serve as Brand presence.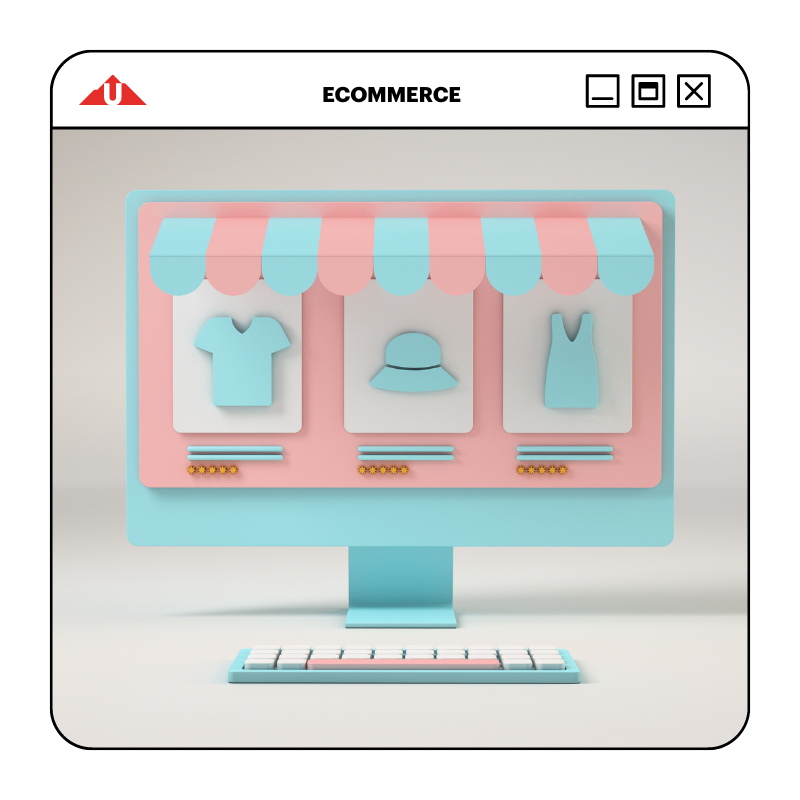 Building your e-commerce website
Achieve more sales, gain valuable customers & increase your Average Order Value (AOV) – we take your online shop to the next level. 🛒
Adobe Commerce (Magento), Shopify or WooCommerce

Large or small, online only or omnichannel

Search engine optimisation (SEO) at its core

Mobile friendly design

CRO optimised pages

Fully integrated into your digital ecosystem
Developing a converting website for lead generation
We are your experienced partner for attracting high quality leads.
Drupal, WordPress or TYPO3

Aligned with your IT department guidelines

Search engine optimisation (SEO) by experts

Mobile friendly design

Conversion rate optimised (CRO)

Fully integrated into your Digital Ecosystem
Empowering Enterprises with intelligent Apps.
We specialise in developing cutting-edge enterprise apps for internal use.
Laravel, React (Native), Node, or Angular

Experience in enterprise apps that drive real results

Future-proof solutions

Harnessing the Power of AI

Close collaboration with your organisation's teams

Our solutions seamlessly integrate with your existing systems and workflows.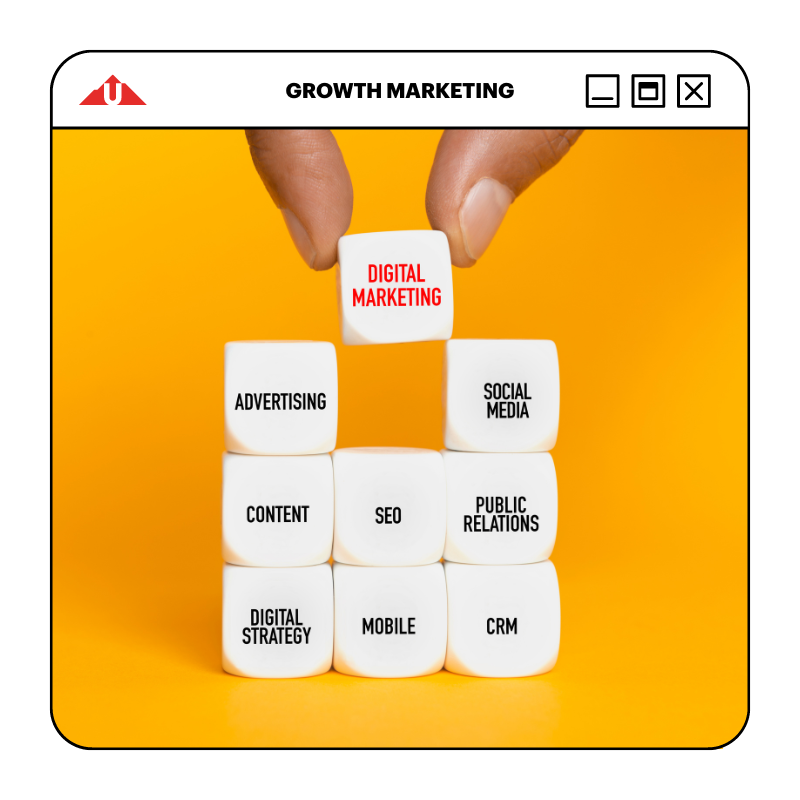 Growth Marketing goes hand-in-hand with (y)our Digital Products
We (help you) implement our Growth Marketing approach to gain more leads & customers.
Paid Social Campaigns (Meta, LinkedIn, TikTok, …)

Paid & Organic Search-Campaigns (SEO / SEA)

A/B-Testing of new Business Ideas (MVP)

E-Commerce- & Marketplace Marketing (Amazon, Ebay, …)

Maximising your efficiency & productivity with AI & ChatGPT
Why are you looking for a new digital product?
The need for a new model
The traditional agency model does not support the digital ambitions of companies today.
Agency dependency

My agency is controlling the digital platform. I need to ask & pay for the smallest updates, and have limited access to my own customer data.

Scattered digital initiatives

Different digital touch points are owned by different parts of my organisation, and they work with different agencies and technologies. This results in a scattered experience and lack of synergies in software licenses and external sourcing.

Limited digital talent

I am not able to hire the right digital talent as we don't have a sufficiently attractive job environment to offer to these profiles. Yet this talent will become increasingly important for my company in the future.
Better, faster, leaner, together
The digital product studio is a fresh, new and proven delivery model that actually works.
More ownership

The digital product studio model puts you in control of your digital technology, customer data, talent sourcing strategy and digital content on different channels.

Dedicated squads

The digital product studio is a dedicated entity within your organization that consists of agile squads who build & manage new digital solutions, for your entire organisation, steered from a central team, using a central platform

A place to grow digital talent

With its design thinking and agile way of working, the digital product studio offers the right environment to host and grow your digital talent, and plug in external expertise where needed.