The New Google Analytics 4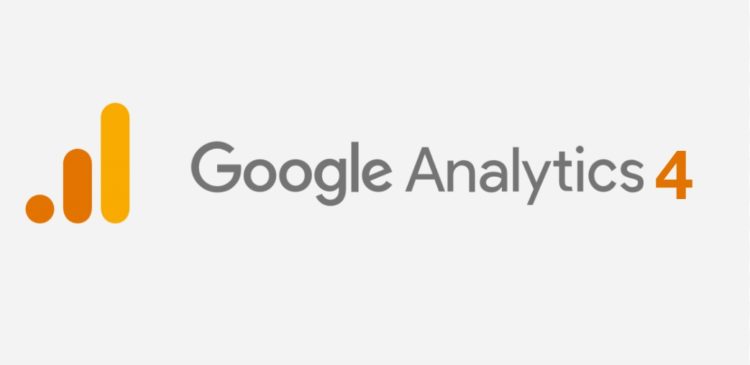 Google believes that it can help businesses improve their conversion pathways by providing them with feature-filled analytical tools. These enable them to dig into their sites, rummage around in the data, and improve their strategies.
Over the years, the search giant has released multiple analytical tools for webmasters, including the first Google Analytics (acquired from Urchin in 2005), Universal Analytics, and Analytics for Firebase. However, these pre-existing solutions tracked either websites or apps, not both.
Now Google wants to bring its entire analytics show under the umbrella of Google Analytics 4. The new tool will offer the "app + web" approach Google first beta tested under the web-tracking version of Analytics for Firebase. The software attempts to meet the needs of multi-channel businesses who need to consolidate customer journey data into a single stream.
What's new?
Google Analytics 4 (GA4) is the latest iteration in a long line of similar tools from Google. And, as you might expect, it's paradigm-shifting. With GA4, Google believes that it can improve on the existing ecosystem and provide businesses with more value.
Writing in an official Google communication, company vice president Vidhya Srinivasan states the company is "creating a new, more intelligent Google Analytics that builds on the App+Web property" it released in 2019.
New features include:
Machine learning capabilities to automatically generate helpful insights and improve understanding of customers
A privacy-focused design that adapts to changing industry cookie standards
Integrated web and in-app analytics, with features showing businesses how the two interact
Ultimately, GA4 is a response to the new ecosystem of web and mobile apps and shows the relationship between them.
How Does Google Analytics 4 Differ From Its Predecessors?
So, how does the new offering differ from Universal and the others?
Events-Based Tracking
Universal Analytics tracked sessions with categories such as Action, Label and Category. While these often made sense in narrow domains, such as e-commerce, they didn't always provide meaningful insights in other applications (such as the choices users made in games).
Google Analytics 4, however, does not use these categories. Instead, it uses an events-based system that provides more flexibility. Because you can define an event as pretty much anything, the tool massively increases businesses' analytic scope. In short, you can measure the things that actually matter to you.
Advanced, Multi-Level Data Export
Google will also provide Google Analytics 4 users with free BigQuery data export services. You'll be able to store data in a multi-level format, permitting advanced analysis currently enjoyed by 360 users.
Improved Data Processing
In addition, Google Analytics 4 provides users with customer-centric measurements, reducing the platform fragmentation issues that dogged previous iterations. Features include the ability to find out how customers first found you on the web, and when they first installed your app.
The Advantages Of Google Analytics 4
We believe that moving to the new Google Analytics 4 offers a host of powerful benefits.
Customer Journey Insights
Imagine being able to track your customers' behaviour via multiple channels. Google Analytics 4 makes this possible via integrated data reporting. Its event+parameter implementation shows you data from all your channels in one place, giving you a more accurate view of the shape of your sales funnel.
Personalised Reporting
Google Analytics 4 also shines in the quality of its reporting tools. The new reporting structure is "organized by the user lifecycle," allowing you to display the data streams that interest you the most.
For instance, you can get better insights into which channels are generating customers, and which on-site and in-app practices engage leads the most. You can then A/B test your conversion strategies using event tracking.
Customisable Customer Purchase Path Tracking
Being able to find out which path your customers took to conversion is critical for gaining better insights on your sales pipelines. Google Analytics 4 allows you to custom "tag" each event in the buying cycle, from website clicks to cart abandonment, displaying your high-performing (and underperforming) conversion pathways.
What Are The Limitations?
Google Analytics 4 delivers some impressive new features that will undoubtedly help businesses and their customers. However, in making these changes, Google has had to radically alter the structure and layout of the platform. Even experienced Universal users will find the new layout unfamiliar, so there's a steep learning curve.
As a business, it's worth beginning the GA4 learning process now. You don't have to make the full jump immediately. Instead, you can compare GA4 outputs to Universal and see how the two match up to ensure you're gathering all relevant data from your streams.
If you're struggling with GA4 configuration and setup, we can help.
Get in touch with our GA4 expert team.