The New Google Tag Manager Server-Side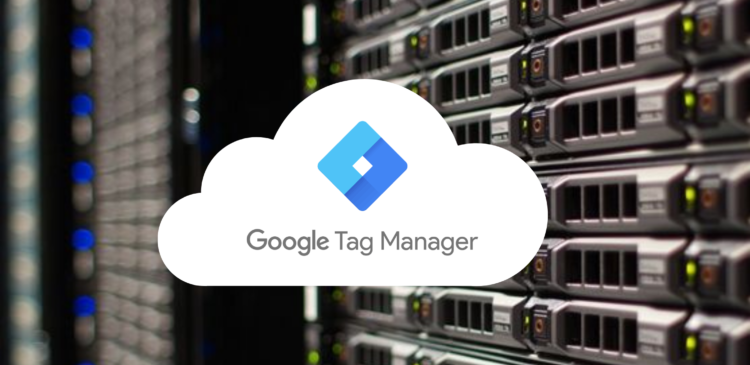 Last year, Google Tag Manager announced server-side tagging. It changed the way we approach marketing strategies. Google Tag Manager Server-Side changed the arena of digital analytics for business for the better, and it is more important than ever to stay abreast of these changes.
What is Google Tag Manager Server-Side Tagging?
To understand this, let's refresh our understanding of client-side tagging. With client-side, data is transmitted from web pages. The client's internet browser has to send the data to a server in order for you to track it.

Image from Introduction to Server Side Tagging
Server-side is different because one tag is used which collects all the data. This is a simpler and streamlined process.
Image from Introduction to Server Side Tagging
Tagging from the server-side is a new way that you can incorporate Google Tag Manager in your marketing strategy. This is done across all devices and gives you more control over the tags you use to track data.
The interface allows you to create and manage all the tags your site needs. You don't have to code every tag manually. With this interface, you can create all your tags easily and Tag Manager will install them for your website.
Efficiency
There are many reasons that you should use Google Tag Manager Server-Side for your business. One reason is that it allows you to use your own tags in order to track conversions, remarketing, and site analytics. This agility and ability to customize your data means that you can update your tracking to accommodate new strategies and products whenever you want.
It can also put your mind at ease to know that the program you are using is easy to use and will check for errors for you. The tag loading is fast, so your data is gathered accurately and reliably. Even during busy site traffic times like the launch of a new campaign, it will go smoothly.
Google Tag Manager produces a list of turnkey templates for tags, so it is easy to get started. A custom tag added to meet your needs is easy to incorporate. A variety of tags from Google is easy to use. You can use third-party or custom-made tags also, so you never run out of options.
Collaboration and Security
It is also easy to collaborate across your entire organization. Your team will work together without downtime while you are using the same platform. Your team will test ideas in order to maximize efficiency across different environments.
There is also an increase in performance when you use Google Tag Manager Server-Side. Because there are fewer tags on the website or app, there is less code to run on the client-side of the experience. This will help your site or app load faster.
It also offers better security. Visitors to your website will have their data protected. It will be collected and distributed by a customer-managed server-side environment. All data is sent to the Google Cloud where it can be processed safely.
With server-side tagging, the tracking of data isn't blocked by ITP and AdBlockers. You have more usable data to work with as a result. More data means a more accurate depiction of your user experience and target demographic. This is translated into effective adjustments to your marketing strategy.
Limitations
While there are many obvious benefits for using Google Tag Manager server-side, there are some limitations to this method. There is a little bit more of a cost because you have to pay for the server infrastructure whereas with client-side there is almost no cost.
Because the server-side Google Tag Manager doesn't have a third-party library, it is not simple to share data between other vendors like Google Analytics and Facebook Ads. In the future, it is likely that more vendors will implement the correct HTTP endpoints needed, but as of right now, there are not any.
Setting up and managing Google Tag Manager server-side effectively requires technical skills. Because there are limited resources for client templates, the writing of custom JavaScript code is often required.
Tracking Data Effectively
It is possible to manage Google Tag Manager yourself, but it takes some training and experience to use it efficiently. That is where outsourcing comes in handy for many business owners. Utilizing the skills of a dedicated technology partner will give you peace of mind. With that off your plate, you can focus on other aspects of growing your business.
Upthrust is qualified and experienced to manage the IT, data, and marketing needs of any business. Our expertise is managing all the complex technical aspects of your business. We work with you in order to determine your specific goals and tailor a strategy to help you meet those goals.
How to benefit from server-side tagging?
At Upthrust, we offer an audit of your Google Tag Manager configuration to assess how your business could benefit from server-side tagging. You'll receive a roadmap with all the necessary steps to implement server-side tagging and the information you need concerning this new tagging solution by Google.
Perform an audit of your Google Tag Manager configuration