15 Proven Growth Hacking Examples for Inspiration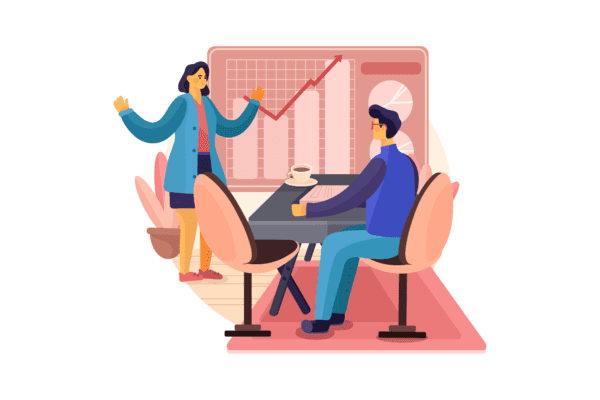 If you're learning about growth hacking and growth marketing, it can all seem a little overwhelming. Your mind may wander thinking about your own company and how you can implement something amazing that's going to take your company to the next level.
Before you drive yourself crazy trying to come up with growth hacks, remember that steady and sustainable is the ultimate goal. However, it always helps to have some significant jumps along the way. So if you're having trouble thinking of ideas, here are 15 proven growth hacking examples for inspiration.
Do you want to know how we can Growth Hack your Business ? Plan a FREE strategic session HERE!
15 Best Growth Hacking Examples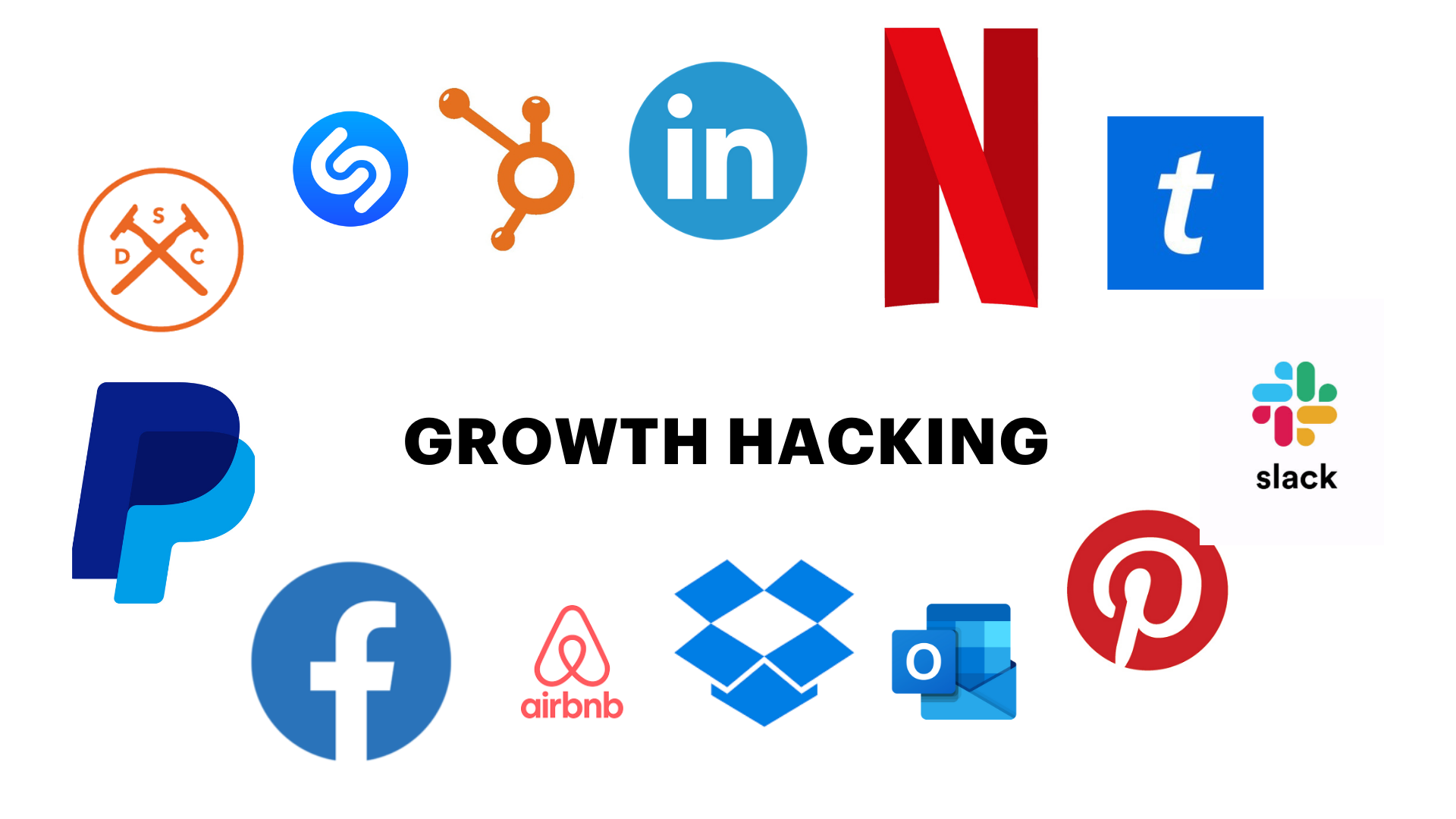 Airbnb
If you're looking for a place to stay anywhere in the world, Airbnb is now one of the top options in finding a safe and fully-furnished room outside of a hotel. But it wasn't always that way. To get the word out about their services, they first tried door-to-door contacting and flyers.
But their hack arrived courtesy of the popular classifieds site Craigslist. First, they encouraged all their host clients to post their rooms on Craigslist with a link back to an Airbnb profile—and even provided a link to help them set it up! Then, they actively emailed housing hosts on Craigslist and asked them to put their listing on Airbnb. The rest, as they say, is history.
Dropbox
Dropbox is an innovator of a growth marketing technique called 'referral marketing', and has claim to one of the most famous examples of growth hacking. To implement one of the best examples of growth hacking ever, they simply offered additional free storage for every referral that came to their business. But they took the referral reward one step further in awarding the person who signed up the same amount of free storage as well. Both parties benefited from signing up, and their client base grew exponentially.
3. Dollar Shave Club
If you haven't seen the original Dollar Shave Club viral video, go view a piece of growth hacking—and video marketing—history. You've probably seen this video format hundreds of times now on YouTube ads, but they were the first to go viral. As of this writing, the video has netted over 27 million views.
This is an example of what a timely, interesting viral video can do for a company with a business model already set up for success. Dollar Shave Club was ready to grow, they just needed a catalyst to jumpstart things. Four years after the video, they sold the company for $1 billion.
TicketMaster
Ticketmaster has been around since well before the internet spread across the world. But it was what they did with their website that puts them in the annals of growth hacking history.
When you go to the Ticketmaster site to purchase tickets and put in your order, there's a large box that appears with a countdown timer stating your tickets will be released at the end of the countdown if you don't complete your purchase. They could have notified customers in many other ways, but nothing creates a sense of urgency more than a countdown—it's called 'fear of missing out' or 'FOMO' in the marketing world.
Hubspot
If you're looking for an outstanding example of what free tools and information can do for your company, look at Hubspot. Their strategy of giving away website analysis tools and comprehensive inbound marketing information is one of the best B2B growth hacking examples.
In turn, they saw their business grow exponentially. Companies from all over the world—and this writer!—now refer to their blog as a definitive answer for a lot of simple and complex marketing questions, and they use their paid services to streamline their inbound marketing strategies.
Hotmail
"It's an older hack sir, but it checks out." While Hotmail isn't the powerhouse email provider that it used to be—it's now owned by Microsoft—it did have one of the most notable business growth hacks. It's mainly notable because it was simple and free and still worked well. When users would send an email, a message and link was embedded at the bottom that read: "PS I love you. Get your free email at hotmail." The hack, while a little odd, caused them to grow by 1 million users in 6 months.
PayPal
PayPal's hack is a little dubious, but it cemented their business as the top online payment processor in the world. When they first began, they weren't listed as a payment option for any business, including the one who would benefit from their services the most—eBay.
To gain their attention, PayPal employees created a large number of fake accounts on eBay. When they won an auction, they would tell the seller that they preferred to pay with PayPal. Their demand from the eBay customer base was unstoppable and eBay eventually had to list them on their site. The company grew by leaps and bounds from there.
Slack
Slack is one of the best growth hacking examples for SaaS companies. In fact, they should be the model for SaaS growth hacking. The company began with a messaging platform that was used for a game they were developing.
Instead, they started to work with small tech startups to see if they had a viable product in that market. It was messy at first, but as they received feedback from the handful of pilot companies, they made a lot of tweaks to their software. Eventually, they were able to create a product/service that was useful to any large company that wants to streamline their internal communications. Once the word got out, the company exploded and barely required any promotion.
LinkedIn
The business social network was an innovator in the concept of growth hacking via experimentation. LinkedIn started in the tech sector to test and see if a business social network was a viable product. When it worked, they expanded into other sectors. But the real hack for LinkedIn was continually optimizing their homepage, which made LinkedIn profiles discoverable when people used a search engine. Even now, if you search someone's name—common or uncommon—odds are that their LinkedIn page will appear in the top 10 search results.
Shazam
Growth isn't always an online hack as you'll see. Sometimes you have to be innovative offline. And that's the growth hack that Shazam built into its platform. In order for the application to identify a song, it asked users to hold their phones up close to the speaker. The technique got everyone asking why people were holding their phones in the air. In a way, it was one of the best word-of-mouth campaigns in history.
Proven (now Upward.net)
If you want to increase your organic traffic by over 40% and not spend a Euro or put out new content, then you might have to look within your company. That's what Proven did, and the results were phenomenal. They implemented an internal competition where employees were awarded points for improving and sharing content that wasn't performing well. The organic traffic results speak for themselves!
Groove
Growth hacking examples for SaaS companies are plentiful, but not many can claim their success was due to content marketing. The team at Groove realized that many other SaaS companies weren't sharing the real experience—numbers and mistakes—of what it takes to bring a company to the top. So they implemented what is now a common content marketing tactic of telling the story of the company.
Through telling their story, they reached out to customers to figure out what information they needed, and their whole marketing campaign became somewhat of a case study. The tactic led to increases in traffic, interviews, great reviews and a heavy increase in their number of users.
Pinterest
Pinterest is a social network built on image sharing. And within all those images, there is a lot of visual stimulation. To hack their growth, Pinterest utilized this stimulation as the model for their site. When you scroll on Pinterest, more and more images continue to appear to the point where it seems endless. This style of captivating users somewhat coached them to stay on the platform for a long time.
Also, the platform used an 'exclusivity' hack with its signup program by making it invitation only. This had people pining to get an invite, and when they were on the platform they stayed for a long time.
Netflix
We all remember when Netflix was a by-mail DVD rental company. However, they had to make the big jump into streaming and video-on-demand. And that's how they came up with one of the best growth hacker marketing examples ever.
The hack was pretty simple. Instead of spending millions on marketing and going with a soft launch of the streaming platform, they reached out directly to their customer base in online communities—like message boards that focused on DVD rentals. In turn, they gained 100,000 users in three months without spending anything on a traditional marketing campaign.
Facebook
Facebook shows us one of the original growth hacking social media examples. The social media giant wasn't always at the top of the food chain, so they also had to use some innovative growth hacking.
The best example from Facebook was how they encouraged users to integrate their contact lists with the platform and then invite those contacts via email. Facebook also had an option to tag or mention someone in a post and then email them an invitation to join the platform. I don't know about you, but if someone mentioned or tagged me in a photo on Facebook, I'd want to go check it out. Obviously, the hack worked.
Conclusion
After reading this list, hopefully you've found some inspiration on how to implement some growth hacking into your company. But if you're looking for help in accelerating your growth, it might be time to work with an expert in growth marketing processes like Upthrust.
Upthrust is a digital global business acceleration office that can build high-performing digital products and train your teams on how to implement them. We use a five-step approach that can help with auditing, growth experimentation tracks, growth prediction modeling, and validation as a service.
Do you want to know how we can Growth Hack your Business ? Plan a FREE strategic session HERE!
Learn how to launch your own succesfull growth hacks in our Ultimate Growth Marketing Course! In just 20 modules you'll learn all there is to know to become an Expert at Growth Marketing.
Get started!