Data Driven Marketing : what is it and why should you adopt it?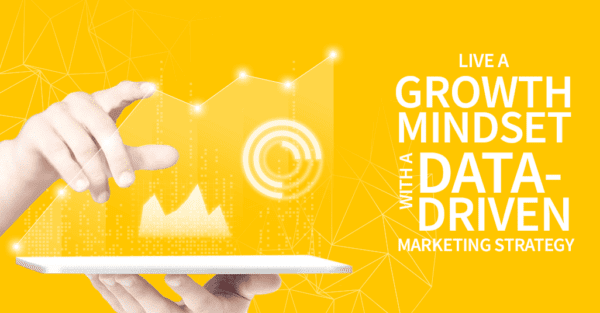 Are you ready to grow beyond your own expectations?
Get in touch with us today!
You've probably heard that data-driven marketing is a powerful way to raise sales, increase engagement, and improve customer experience. But, how exactly does this work? How can you generate leads, sell products, and grow faster with data-driven marketing? Well, fear no more: In this guide, we'll show you exactly how.
But rest assured, you don't need to know data-driven marketing inside-out to make it work. You just need to get a basic understanding of what, why, and how.
This article is designed to give you the basics and confidence to decide at the right time. It discusses all the critical points of data-driven marketing. Moreover, we promise we'll use basic language to prevent confusion and give you the fundamentals of becoming a data-driven marketer.
In this article, you'll effortlessly learn :
What is data-driven marketing?
Data-driven marketing vs traditional marketing
The main benefits of data-driven marketing
Five examples of data-driven campaigns.
Statistics from the industry and market leaders.
What is growth marketing and why is it the right approach?
What is data-driven marketing?
What is data-driven marketing?
Data-driven marketing is the term used to designate a set of marketing techniques aimed at exploiting the vast amount of data that a company possesses, to develop effective marketing processes. With Data-driven marketing, it has become easier to target customers by sending them the right message, at the right time and through the most appropriate communication channels. Basically, this method consists of collecting as much data as possible, to target each of them with a proper marketing strategy. This is a mighty process, as it allows a very high level of personalization.
As you may guess, this approach's results are more fruitful in terms of investment return. The more you predict your customers' behavior and personality using data, the more you'll be able to enhance your customer experience. Ultimately, to get a better return on your investment.
The difference between traditional and data-driven marketing approaches.
We assume you've been practicing a traditional marketing strategy for many years; you know the pros and cons. Therefore, this transparent comparison between traditional and data-driven marketing will help you draw a clear conclusion.
Let's define what is marketing first in three steps to build our hypothesis:
Understanding the audience with market research.
Identifying customer problems and needs.
Creating a message and delivering it to your audience in the right medium to prove that you're the solution.
Let's examine the traditional marketing tools to tackle these three steps. (rough plan)
To determine who the audience is, marketing strategists will study the existing research or resources on the internet.
If marketers have enough resources, they could create focus groups to face potential customers. Then they could find out more about their problems, behaviors, and habits.
Based on the research, marketers will create a guess-driven strategy to compel the target audience to buy.
In 2021, this plan was flawed because of the following reasons.
Time and money costs.
Extensive marketing research costs a lot of time. Not to mention, methods like focus groups are expensive and add more time to the base research time.
Guess and judgment driven.
Even then, the results might be wrong. The market research will be based on existing research, and the efficiency of methods like focus groups alone is not so reliable because the deductions are based on personal judgment and don't use data.
(P.S. We support the idea of focus groups or conversation-driven research. But, from experience, we're not finding it reliable enough to trust as a single source)
Campaign lengths and measurement
Because of the initial research process, campaigns often take longer to put into practice. And after long waiting, marketers often lack the tools to measure the campaign results. If they succeed, it'll be hard to know what part of the campaign has grown. Or, if it failed, they won't be able to understand why it has failed and take lessons from it to create a better approach in the future.
Now, let's see what data-driven marketing strategy offers in contrast to traditional marketing strategy.
It's faster and 100% accurate.
You can collect data with various marketing tools such as Google Analytics, Salesforce, Adobe Analytics, and Facebook Ads. In real-time and reliably.
You'll eliminate the guesswork, therefore, risk.
You'll create marketing campaigns based on the data you've collected. By filtering demographic, geographic, behavioral, and psychographic data, you'll be able to create marketing segmentation to personalize your message for different audiences.
You'll know why you won and failed.
If you succeed, you'll measure the results of your campaigns in real time so you can iterate to make it better next time. If you fail, you'll be able to measure why it failed, so you can learn from your mistakes and increase your chances of success for the upcoming marketing campaigns.
You see, the main problem with traditional marketing strategies is their dated approach. It doesn't benefit the current resources to tackle challenges.
Ok, enough with the rat race, now let's see how data-driven marketing can help your company to grow and get the best ROI.
Four benefits of using a Data-Driven Marketing Strategy
1# Mental wealth: Minimizing stress
We live by gut feeling, and it's a strong identifier for decision-making. But in work-related decisions, we don't have to use it. Because making gut-driven decisions in marketing always weighs stress on your shoulders.
When marketing campaigns fail, it'll be your failure. When marketing campaigns succeed, it'll be your success. But either way, stress will haunt you in the process. And this stress will determine your general mood towards work and life.
Whereas, data-driven marketers don't have to use their gut instinct. You can build your strategies based on concrete evidence and get the stress off your shoulders.
#2 Targeting the right customers.
A wealthy database can allow marketers to sift through and pinpoint the most valuable and actionable insights. As a result, these insights will transform into confident understanding, goals, and campaigns.
As a result, you'll be able to reach your customers in the right medium with the right message at the right time. This will ensure a great customer experience. As you see, data could show not only preferences but, it could also suggest what channels you should use to engage with your audience.
Not to mention, this will also help you to pick your advertising channels efficiently. And prevent you from throwing your money around on a marketing campaign that doesn't work…
#3 Personalization: crafting relevant messages.
Customers are used to receiving personalized messages from campaigns. They don't buy the "one-size fits all" approach anymore, or worse, they're marking this approach as a spammy or old-fashioned brand.
A study shows 74% of customers are frustrated by seeing irrelevant content from brands. 79% won't consider an offer unless a brand crafts a message based on their previous interactions. So, customer experience really matters.
You see, Your audience wants to see a smart brand that resonates with them. Here, customer data can help you create relevant messages with marketing segmentation.
For example:
If you're a shoe brand, and you know that women between the ages of 25-34 in your audience buy winter boots every two years, you could use data to design a personalized message with a winter theme to surprise them.
Of course, the ROI of this kind of campaign is significant compared to generic campaigns. Brands that use personalization get 5x – 8x higher ROI from their campaigns.
Discover how our data-driven marketing solutions can improve your business. CTA
#4 Product Development
What works and what doesn't? Your database will tell your products' strengths and weaknesses, so you can develop better products tailored to your customers.
Five examples that show what data-driven marketing can do.
Until now, you've seen the benefits, let's make it more tangible with some examples.
Example #1: Using dynamic retargeting for super personalized offers.
Retargeting ads are great to target customers who are already interested in your product. But dynamic retargeting triples the effectiveness of retargeting ads by creating even more compelling messages with the help of personal information.
This feature automatically creates ads that feature the products based on a customer's history. So you can retarget your customer with the products that they're most interested in with an irresistible offer like free shipping, discount and etc.
Example #2: Using weather data to create compelling messages.
Remember, relevancy in your message is important for your audience. If you could prove that you're smart and do something similar to what Very.co.uk did, your odds will increase.
You see, the company used weather data to recommend products matching the weather in the customers' location. In addition to that, they've also personalized the offer with the visitor's name. This is a great example of a data-driven strategy.
Example #3: A proactive live chat that increases conversions by 211%.
Data-driven marketing is not only about creating new and innovative campaigns. It can also show you what you can improve on what is missing.
Intuit is accounting software and the name of its product is QuickBooks. Customers were upgrading the product after the initial buy.
After checking their database, Intuit found that the customers were frustrated because they realized the product they bought didn't match their needs.
This affected both customer happiness and sales. They made some changes in the product sales funnel.
"Review the order" and "Product Comparison Pages" had the highest purchase intent, so they decided to implement a live chat to help their prospects.
And this new strategy brought a game-changer 211% increase in conversions.
Example #4: A little detail that brought 15% more conversions to an eCommerce brand.
This example will show why data-driven marketing is essential and how little details can lead to improvements.
After a Google Analytics check-up, marketers pointed out that a specific product page had lower conversion rates than other product pages.
So after this quantitative finding, they used tools like Hotjar to record visitor sessions. They realized that customers gave up on the size chart section.
Then they saw a roadblock; the size chart was the US only. After they added EU sizes, customer conversions increased by 15%.
Example #5: An image that increases sign-ups by 102%
37 Signals (Now it's Basecamp) tried different landing pages but didn't get the results they wanted. Eventually, they had to check the analytics to understand what elements weren't working. They wanted to take action.
After analysis, they decided to show a smiling picture of a colleague to make the page warmer and more inviting. And they increased the conversion of their target audience by 102.5%.
As you see, a touch of data-driven marketing here and there can increase revenue remarkably.
Here is what market leaders think about data-driven marketing.
Data-driven marketing is not a secret weapon; most of companies and market leaders are using it. It's accessible and any brand can make use of it. We know metrics are vital for you, so we want to show you some industry statistics.
40% of organizations aim to increase data-driven marketing budgets
64% of marketers report that data-driven strategies are crucial in their strategy
Two out of three marketers report data-driven decisions to be more effective than gut-driven decisions.
With campaigns that leverage data-driven personalization, marketers report 5-8x ROI for their campaign spend.
About 3 out of every four marketing leaders surveyed (76 percent) base decisions on data analytics.
32% of marketers referred that marketing analytics and insights as the most critical elements in supporting their marketing approach over the last 18 months.
According to this survey, data-driven marketing sits on the throne by getting 16% of annual budgets.
Now, you may ask:
How exactly does this process work?
How is the campaigning process?
How do you implement data-driven strategies?
How do you determine which campaigns to execute?
In the last paragraphs, we want to make everything crystal clear for you by introducing the process of the growth marketing approach.
Why data-driven marketing and growth marketing approach are the perfect couple
In the growth marketing approach, we have two main pillars, measurement and experimentation.
Measurement is everything.
Growth marketing is result and data-oriented. The mentality: if you can't measure your marketing efforts, you better don't do it.
The goal of this measurement is to understand what works and what doesn't. You need to know why a campaign is successful. So you can take the elements that worked, reiterate them and make better campaigns.
Likewise, if you know why a campaign failed, you can find it by analyzing your data. So you could have better chances to learn from your mistakes and create a better marketing campaign next time.
As a result, you'll know what and why you're doing it. You'll skip the spray-and-pray approach.
You know, it only worked for Rambo.
Experimentation and constant improvement.
Imagine the usual way. You or (your agency) sit with the team, brainstorm, and find some ideas, the group comes to agree on one idea, then they put a remarkable budget behind the quarterly campaign and then pray that it works.
In growth marketing, this is downright madness. Instead, we do experiments. Let's open up about why we call it an experiment.
Experiments are short-spanned (a week or two), scientific, based on a hypothesis, and open for improvement. In growth marketing, we brainstorm on a Growth Marketing Canvas to find ideas based on your existing data.
These ideas have some things in common: they're actionable and measurable.
Test Card
So instead of investing blind and big budgets into more prolonged periods. Growth marketing prefers first to understand what works for customers. Or what doesn't work. So you can invest after validating your ideas, mind at peace.
In short, if you lose, you'll lose small (but you always have the chance to measure and iterate). If you win, you can win bigger (the same goes here).
Here is how this process works.
Data-Driven Marketing Cycle
You find ideas -> prioritize the actionable ones -> test -> implement -> measure the results and
Kill – to get the takeaways and design a new experiment with the findings.
Scale- If the campaign works, you can now double-triple your investment.
Pivot – If you can see room for improvement, iterate and run one more round.
In this experimentation process, you'll be able to generate a large amount of data. This will allow you to understand your customers better and find what triggers them.
Want to become a Data-driven marketeer ?
Check out our open positions and who knows you'll be joining the amazing Uptrust-team!