Google Analytics 4.0: What to expect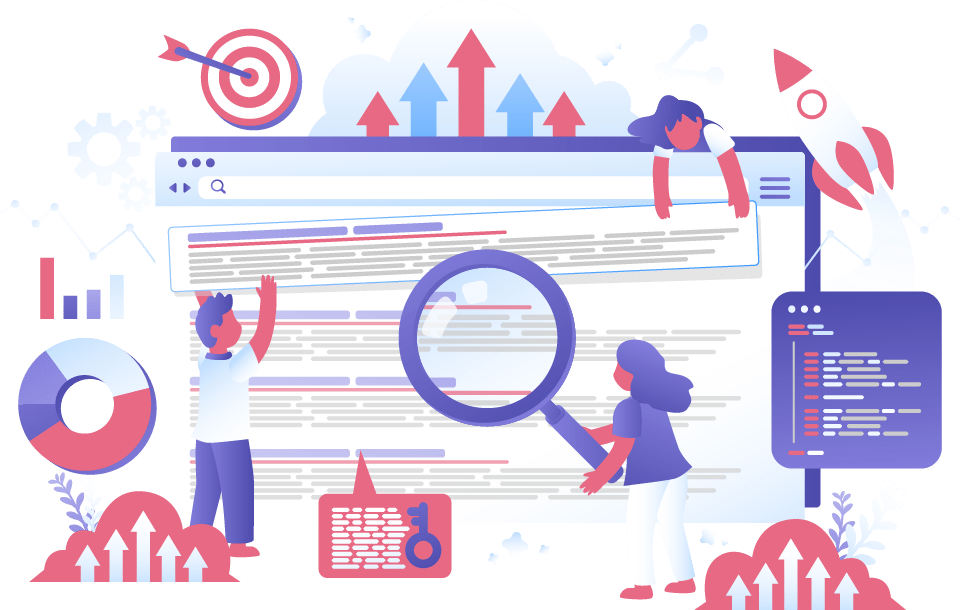 Google Analytics has progressed to the next stage! Expanded predictive analytics, deeper integration with Google Ads, cross-device measurement capabilities, and more granular data controls are all part of the new property type. This blog post will tell you what you need to know about it.
With Google Analytics 4 still being new, we expect to see some troubles arriving in the coming weeks/months. So why should you already make the switch and not just wait another year to start implementing this?
What is Google Analytics 4.0?
Google Analytics 4 has a whole different way of measuring your website's data. Instead of measuring based on sessions, your website will now be tracked with events. Since these measurement systems are so different, it's not clear whether you will be able to import your historical data into your new GA4 property.
The fundamental changes happening with Google Analytics 4.0
Devices
Tracking mobile devices in the past was always a bit tricky to do, using Google Analytics, this needed to be done by using a different version of Google analytics that was more focussed on mobile. For example, Firebase is used to specifically track app data. Now with the 4.0 update of Google Analytics, you don't need to use these separate platforms anymore since everything will be in one central place.
New data model
With all the new types of data you can track now, there needed to be a complete rethink of the Google Analytics model. All social clicks, likes, and shares are now tracked under one joint category called events. This makes tracking your data way more flexible and future proof in the long run. An important remark is that with the new update you need to put in a bit more thought into setting up your events properly, to be able to analyze them later on. Proper planning is therefore a crucial component of working with Google Analytics 4.0.
New views
With all the event data coming into the new Google Analytics 4.0, they needed to come up with an update on the views as well. That's why you will first see a few standard views in Google Analytics 4, but mostly will be working with the analysis hub which will let you quarry your data to generate new displays of your results. This is perfect for making relevant dashboards with data that matters to your company.

Raw data can be exported to BigQuery:
Google Analytics 4.0 now allows you to export your raw data and use it in Google's BigQuery. To better understand how Google's BigQuery platform can benefit your business, let's start with the basics: what exactly is BigQuery?
BigQuery is Google's serverless cloud storage platform designed for large data sets, according to Google's definition. Let's take a closer look at this to see what's going on. "Serverless" means you can store your data for less money and scale it up more quickly. BigQuery can process a large amount of data quickly and at a low cost. The platform exists to assist you in bringing all of your data together in one place for faster insights and results.
Other helpful BigQuery benefits include:
BigQuery has built-in integrations that make creating a data lake simple, quick, and cost-effective.
Organizing your data so that auto-integrations with Google Cloud's machine-learning tools can be used to create advanced data science reports.
Visualizing processed tables is simple and quick thanks to Data Studio's one-click integration.
New Perspective:
Google Analytics 4.0 is more of a new tool than a platform update; the tool offers a completely new viewpoint on results. The simplified data model allows you to be more flexible. It also allows Google to put that data in the existing machine learning frameworks to provide new insights to users. It will also make Google Analytics less opinionated about which device or which brand you are tracking.

The norm is that Google is going to have a mixed set of data: It will have event data but not necessarily a user identifier associated with it. We'll have gaps in data altogether and this is going to be true of all measurement providers.
We'll have the ability to have different modes that emphasize the user analysis side of it less but focus more on the behavioral.
Is Google Analytics 4.0 still free?
Yes, Google Analytics 4.0 is still available in two formats. There is a standard version of Google Analytics (GA) which is free, and the premium version Google Analytics 360 (GA360) that is a paid version of Google Analytics with tier-based pricing.
A year of Google Analytics 360 will set you back $150,000. Fortunately for small and medium-sized business marketers, Google Analytics' regular, free edition typically offers more than enough information to effectively direct their marketing activities. Another nice thing is that the free package offers way more features than in older versions of Google Analytics, for features like extracting to BigQuery you still need to upgrade your version to premium.
How to setup Google Analytics 4.0
Step 1: log in yo your Google Analytics account.
There are a few steps that should be completed to set up your Google Analytics 4 property.
The first thing you'll have to do is log in to your Google Analytics account by going to https://analytics.google.com/ When creating a new property in the admin section, Google Analytics will automatically use the GA4 property from now on. Be sure to keep your old universal and new GA4 properties separated otherwise your historical data will be lost forever.
Step 2: Set up your data streams.
Now the real fun begins, after setting up the property it's time to take a look at Data Streams. Properties that have been upgraded to GA4 will automatically set up their own data stream based on previous settings. New properties need to be set up manually and offer a choice between the three main data sources: iOS, Android, and the web. You simply have to insert your website URL and stream name (the name of the project) to complete the setup.
Step 3: Enhanced Measurement?
After this, you will have the option to enable or disable Enhanced Measurement that will automatically track certain events such as scrolls, outbound clicks, file downloads, and many more. look for the Measurement ID in the stream details. This measurement ID will be used to create the new GA4 tag in Google Tag Manager.
Step 4: Creating a new Tag in Tag Manager.
To create a new tag, go to Google Tag Manager, click the tags tab, and then add a new tag. This next step is simple: press the tag configuration button, and a list of options will appear. Choose the Google Analytics: GA4 Configuration and paste your Measurement ID in the required field. Now just simply put the trigger on all pages (or the ones you specifically want to track) and name the tag whatever you prefer.
Step 5: Preview your tag.
We are getting closer to the end, now we just have to save our new tag and preview it to check if the tag is firing on the desired pages. To see the result of all this work you need to return to your analytics page and under the Configure tab you will find a new view called Debug. In this view, you will be able to see all data from visitors to your property that have enabled debug mode or who have installed the Google Analytics Debugger extension.
Step 6: Last checks and publishing.
Once you have checked that everything is working, it's time to finally publish the new Google Analytics 4 on your website. Go back to Google Tag Manager and in the top right corner press Submit. It is recommended to name your version to keep a good overview but this isn't necessary. Last but not least press the publish button and voila, get ready to find some new data.

Final
It has to be said that this is of course the bare minimum when it comes to collecting data. Google Analytics 4 has a lot more advanced and complicated options that require a lot of know-how and skill. If you want to take things to the next level you can always contact one of our experts to help you make the right digital decisions for your company.
Does this mean you should upgrade to Google Analytics 4.0 right now?
Well yes, and no. Yes, you need to create a GA4 property in your account. But no, don't switch to GA4 as your data measurement tool just yet. Have your GA4 and current analytics system run simultaneously and make sure you can use all the benefits once GA4 itself is ready for you. For further details feel free to contact one of our experts or get in touch with us at https://upthrust.eu/
Don't forget to try out the new Google Analytics 4: see HERE
In case of further questions, you can always schedule a FREE call: see HERE