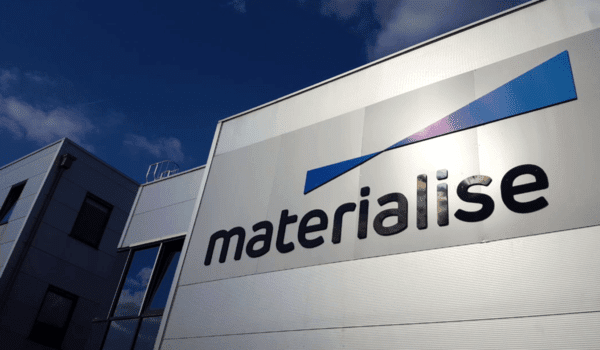 Case Study
Discover how we generated leads in a very unconventional market.
A challenging lead generation case for an innovative global market leader.
Materialise is the largest group of software developers in the industry with one of the largest 3D printing facilities in the world.
Within the market of Transcatheter Mitral Valve Replacements, Materialise had developed a unique solution called 'Materialise Mimics Enlight'. It consists out of a niche solution targeted at heart specialists in the US and in EU. In order to create a succesful go-to-market, Materialise reached out to Upthrust.
The challenge
The challenge was threefold:
Find an efficient way to get the message about the new technology in front of key decision-makers in the market.
Create interest and nurture interested prospects into qualified leads for Materialise
Solve the capability / capacity gap and transfer knowledge to the current team for future similar campaigns.
Approach
We used our 5-step growth marketing approach.
This approach consisted of the following steps:
We did a segmentation exercise and decided upon the key target markets and segments.
We translated the segments into ideal customer profiles and Persona Templates.
For each of the Persona, we mapped their decision journey: needs, potential barriers, etc
We organized a set of workshops to discuss funnel barriers and drivers within the funnel that could accelerate people with moving forward in their journey, from awareness to asking for more info and requesting a demo.
Based on these insights we created a longlist of growth tactics.
We prioritized the longlist of ideas and translated them into experiment sheets.
We created and configured the assets to get the experiments up and running.
We launched the experiments and evaluated each of them on a continuous basis and killed / scaled campaigns week by week.
We continuously monitored and optimized our campaigns.
We developed a manual with the approach, results and best practices.
The outcome
We launched 18 experiments + different variants per experiment and tested as much as possible via high tempo testing.
Moreover, we tailored each of the experiments to the peculiarities of the markets (US/EU).
We used campaign tactics that were never been used before by the company, like hyperlocal. targeting and automated Social Selling InMail flows.
Multiple tailored campaign landing pages were created and split-tested.
In a period of 8 weeks, we captured 21 qualified leads, all resulting from different experiments.
The speed of campaign set-up and experimentation opened eyes within the company and create a shift in mindset on what is possible.
A complete handover was organized, both on campaign level (assets) as well as on knowledge.
More Cases
Find out how we used growth marketing to help SD Worx International People Solutions acquire leads at scale and reduce their SRO cost
Marketing automation case in a sector disrupted by new players entering the market with marketing techniques.