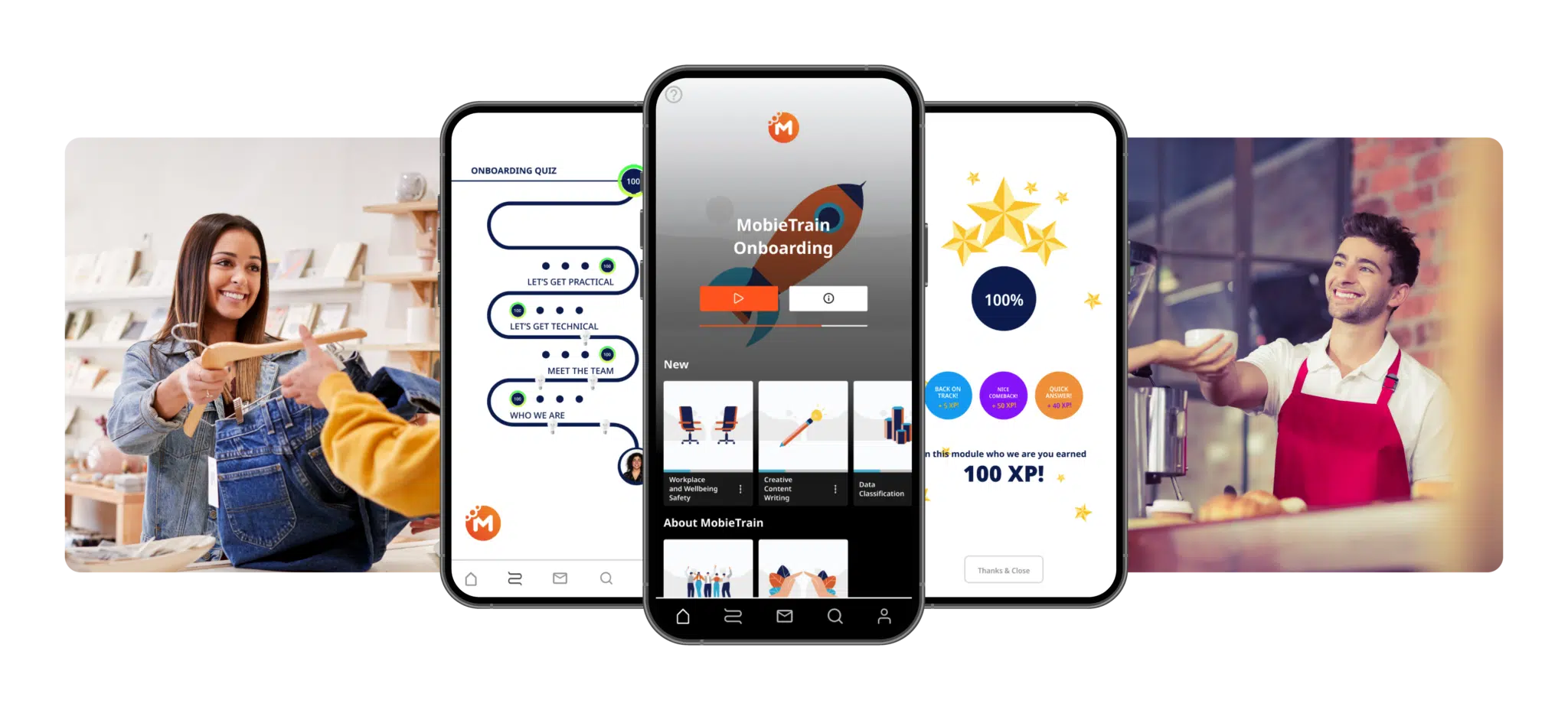 Case Study

MobieTrain
How we leveraged LinkedIn's powerful advertising capabilities to skyrocket MobieTrain's lead generation efforts
MobieTrain is a Belgian company that provides mobile-first microlearning solutions to help organisations train their employees in an efficient and engaging manner.
The scope
In order to attract new leads for their sales team, MobieTrain wanted an automated flow that would target their ideal customer profile (ICP) through multi-channel outreach. This outreach would consist of a combination of LinkedIn Ads and Automation, supported by cold emails, all aimed at the same audience
The KPI's
To measure the success of this outreach campaign, MobieTrain and Upthrust identified the following key performance indicators (KPIs):
Automated framework: The first KPI was the creation of an automated framework that would streamline the outreach process and ensure that each lead received a personalized and timely response.
Visibility to correct ICP audience list of companies on LinkedIn: The second KPI was to identify and target the correct ICP audience on LinkedIn, thus increasing the likelihood of converting leads into customers.
Email metrics: The third KPI was to track the performance of cold emails, measuring open rates, reply rates, click-through rates, and the overall interest generated through meetings scheduled as a result of these emails.
LinkedIn network growth: Finally, the fourth KPI was to grow the MobieTrain LinkedIn network via automation, specifically by sending connection requests and follow-up messages.
The Challenge
The main challenge for MobieTrain was to generate more leads for their sales team using an automated approach that could be implemented across different countries and sales teams in Europe. Additionally, they wanted to improve the quality of their first touchpoints with potential clients, making them more receptive to further engagement and potential sales.
How did our team approach it?
To tackle these challenges, we devised a multi-channel outreach system that started with creating a niche target audience via LinkedIn Sales Navigator. This audience was then targeted with LinkedIn ads, supported by a series of cold emails that used different angles and hooks to entice potential clients. Their behavior activated an automated LinkedIn flow, including profile follow-ups, connection requests, and follow-up messages. The goal was to create a well-structured framework that could be easily adapted to the needs of MobieTrain's sales teams across Europe.
But there were some blocking factors as well…
Several factors had the potential to block the success of the project. It was crucial to have a well-crafted persona and ideal customer profile to ensure that the outreach campaign reached the right audience. Additionally, sales team availability was critical when potential clients responded, as they needed to be followed up with promptly. Finally, messaging and product-market fit were important factors in generating interest and engagement from potential clients.
And this is how the communication went
Communication with MobieTrain was open and transparent, with weekly update calls to review results and refine the outreach campaign. It was also important to provide detailed training to the sales teams on how to follow up with potential clients to ensure that leads were not lost due to slow response times. Regular adjustments to messaging and the outreach flow were made to ensure a perfect fit for MobieTrain's sales team, leading to a successful campaign that could be replicated across different countries and sales teams.
The Approach
To approach the challenge of generating more leads for MobieTrain's sales team, we created a multi-channel outreach system that involved LinkedIn Sales Navigator, LinkedIn Ads, cold emails, and automation. Our approach consisted of several steps, which we will outline below in detail.
By following this plan, we were able to create a structured and effective framework that could be used by MobieTrain's sales teams in multiple countries.
Step-by-Step Plan:
Create an ideal customer audience (as niche as possible) via Sales Navigator because we want to personalise as much as possible

We started by creating a highly segmented targeted audience using Sales Navigator. This involved identifying the ideal customer profile (ICP) for MobieTrain's products and services and using various filters to find the right people on LinkedIn. We looked at factors like industry, company size, job title, location, and more to create a highly specific target audience. This allowed us to personalise our outreach efforts as much as possible.
Scrape data via Phantom Buster & Skrapp.io to find professional emails

Once we had our ideal customer audience, we used Phantom Buster to scrape data and enrich it with professional email addresses via Skrapp.io. This allowed us to create a comprehensive list of prospects that we could use in our outreach campaigns.
Create LinkedIn Awareness ads to show the brand during the outreach campaign

We created LinkedIn Awareness ads to promote MobieTrain's brand during the outreach campaign. These ads were designed to increase awareness and reach among the target audience and create a sense of familiarity with the brand.
Test different messages during this LinkedIn awareness ads

To ensure that we were getting the most out of our LinkedIn ads, we tested different messages to see which ones resonated best with the target audience. This helped us to refine our messaging and create more effective ads.
Test different ad formats during this LinkedIn awareness ads

We also tested different ad formats to see which ones worked best for our target audience. This involved testing single-image ads, carousel ads, and video ads to see which ones generated the most engagement

💡 During this phase of the campaign, we focused on awareness and reach via the LinkedIn Campaign Manager. This involved setting specific goals for the campaign and optimizing our ads and targeting to achieve those goals.
We then set up a meeting with MobieTrain to discuss valuable assets that we could share during our 4-step cold email flow

😢 Unfortunately, we can't share the exact details of these emails due to confidentiality, but we can say that we tested different hooks to determine the most effective messaging
Set up an automation flow via Lemlist & Phantom Buster to completely automate this approach

💡 This allowed us to scale the outreach campaign while still providing a personalized experience for each prospect and ensuring that we were reaching the right people at the right time.
Finally, we added some secret ingredients to really spice up our outreach campaign. Unfortunately, we can't share the exact details here

📅 But if you really want to know more, get in touch with us today and we'll have a short strategy call to discuss this case.
Throughout the process, we closely monitored our progress, tracking metrics like open rates, reply rates, click rates, and LinkedIn network growth. This allowed us to continuously refine our approach and ensure that we were meeting our KPIs. Overall, our approach was highly effective, helping MobieTrain generate more leads and streamline its outreach efforts.
The Outcome
Successfully generated brand awareness and increased knowledge about the product among a highly targeted audience through LinkedIn Ads, leading to a 15% increase in website traffic & impressions on LinkedIn.
Significantly enriched the LinkedIn network of salespeople with hundreds of relevant contacts, which can be further nurtured with future lead magnets and targeted campaigns.
Developed and implemented a proven framework for sales outreach campaigns, which can now be used across the sales team in Europe with ease and consistency, resulting in more efficient and effective outreach.
Conducted a thorough knowledge transfer to the sales team, ensuring they are now equipped to autonomously set up and run these campaigns with confidence, reducing dependence on external agencies.
Achieved impressive email stats, including an outstanding 65% open rate, effective A/B testing of email copy, and valuable demos resulting in high conversion rates.
Our biggest learning
🔥 Most importantly, generated more qualitative leads on autopilot, freeing up the sales team's time to focus on nurturing those leads and closing deals, leading to an increase in revenue.
Assets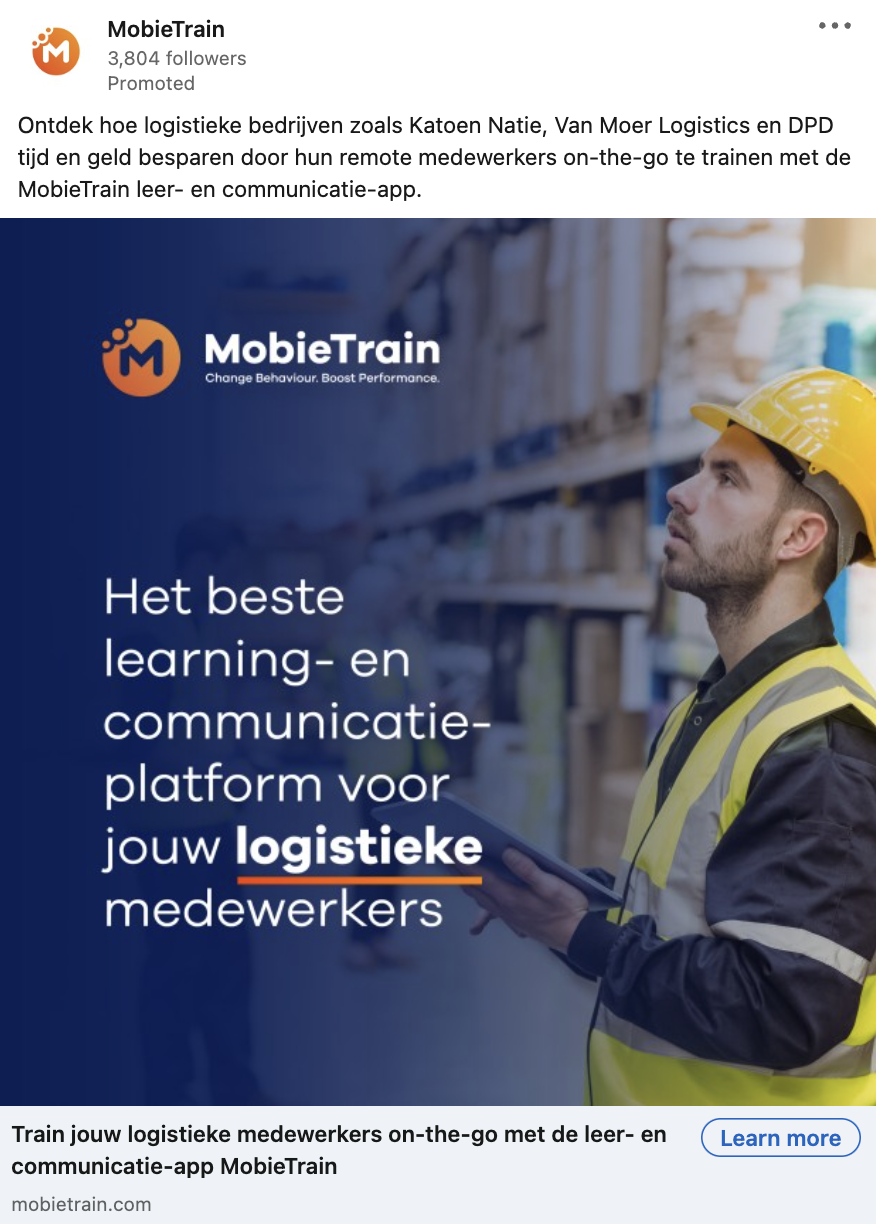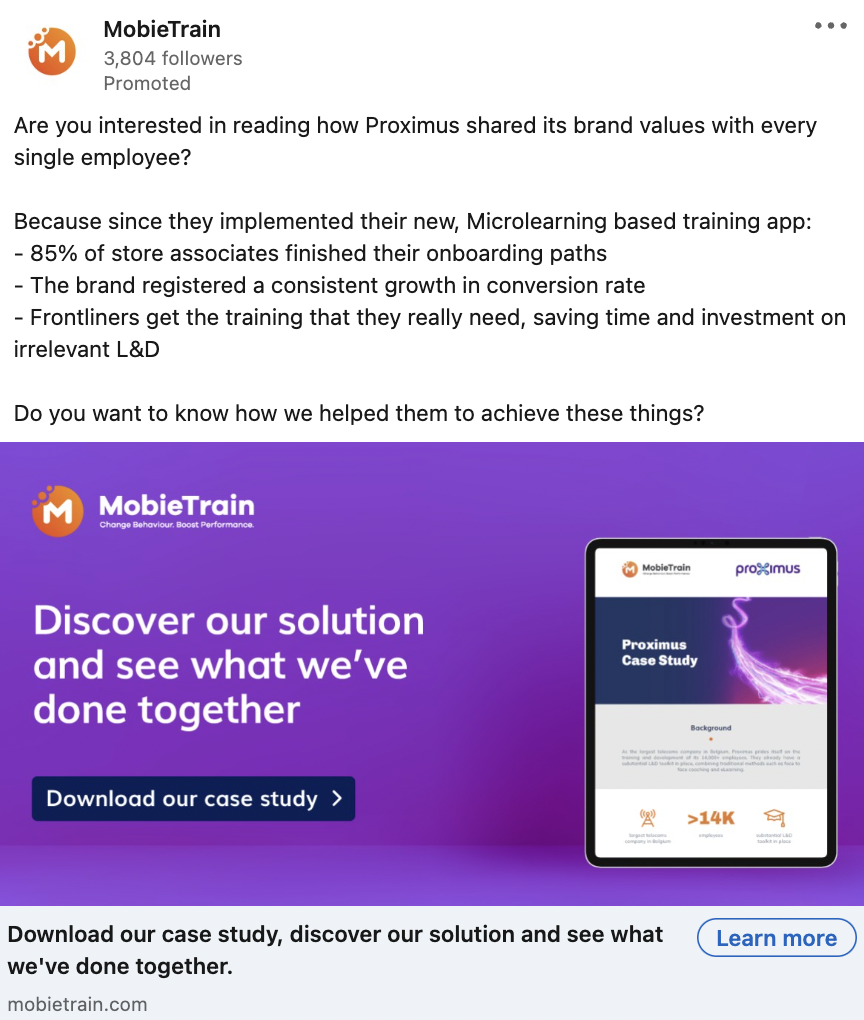 Want to know more about how Upthrust can help your business grow?