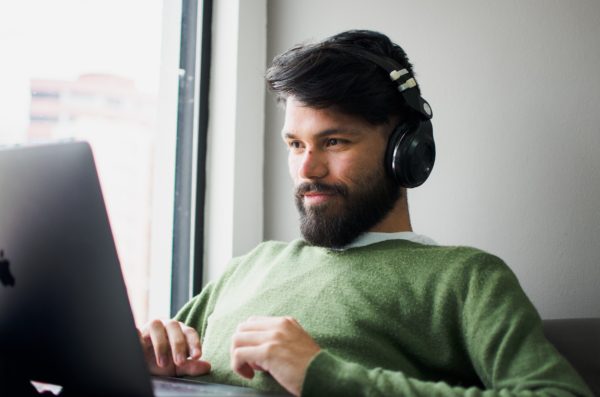 Case Study
From 0 to 52 Sales Ready Opportunities within 3 months.
Find out how we used growth marketing to help SD Worx International People Solutions acquire leads at scale and reduce their SRO cost
The challenge
The international division of SD Worx – SD Worx Global Solutions – was having high growth targets for 2020. One of their goals was to efficiently and effectively generate quality leads for their Mid-market segment (= companies with 250 to 3.000 employees) at scale… Knowing their current win-loss ratio of sales, they needed at least 30 SRO's (sales-ready opportunities) by end of the year to reach their target. To complement their digital strategy, they knocked on our Upthrust door to scale their performance. The objective was to generate 30 SRO's for their Mid-market segment in only 3 months.
The challenge was threefold:
Identify decision-makers which fit the BANT framework (Budget, Authority, Need and Timing).
Find a way to create a pull strategy in the market for a brand new Mid-market offering.
They had no dedicated solution page on their website for their mid-market offering, therefore we had to think out of the box.
Approach
Our approach consisted out of the following steps…
We made sure the whole organization was well aligned about the metric 'SRO'.
After insights into the digital tech stack and competitor activity, we mapped the existing funnel and each of the lead scoring stages.
We mapped out their ecosystem and improved this with them & implemented the necessary data tracking.
We created a tailored, in-depth cookbook (of 63 pages long), detailing the insights we gained and how-to's so that the internal teams are all set for future growth.
The outcome
We generated 681 leads at an average cost per lead of €17.
We generated 52 SROs at an average cost of €226.
We created 53 different campaigns, 146 ads & 25 landing pages. Channels used: AdWords, Facebook & LinkedIn, …
We installed an experimentation culture in their marketing team.
Knowledge transfer to the marketing team (tactics, angles, audiences, channels,…) + cookbook.
We created a good interaction between sales and marketing. During the project we included sales to capture their ideas, capture insights on the lead quality and helped them amplify their campaigns via their own social networks.
Assets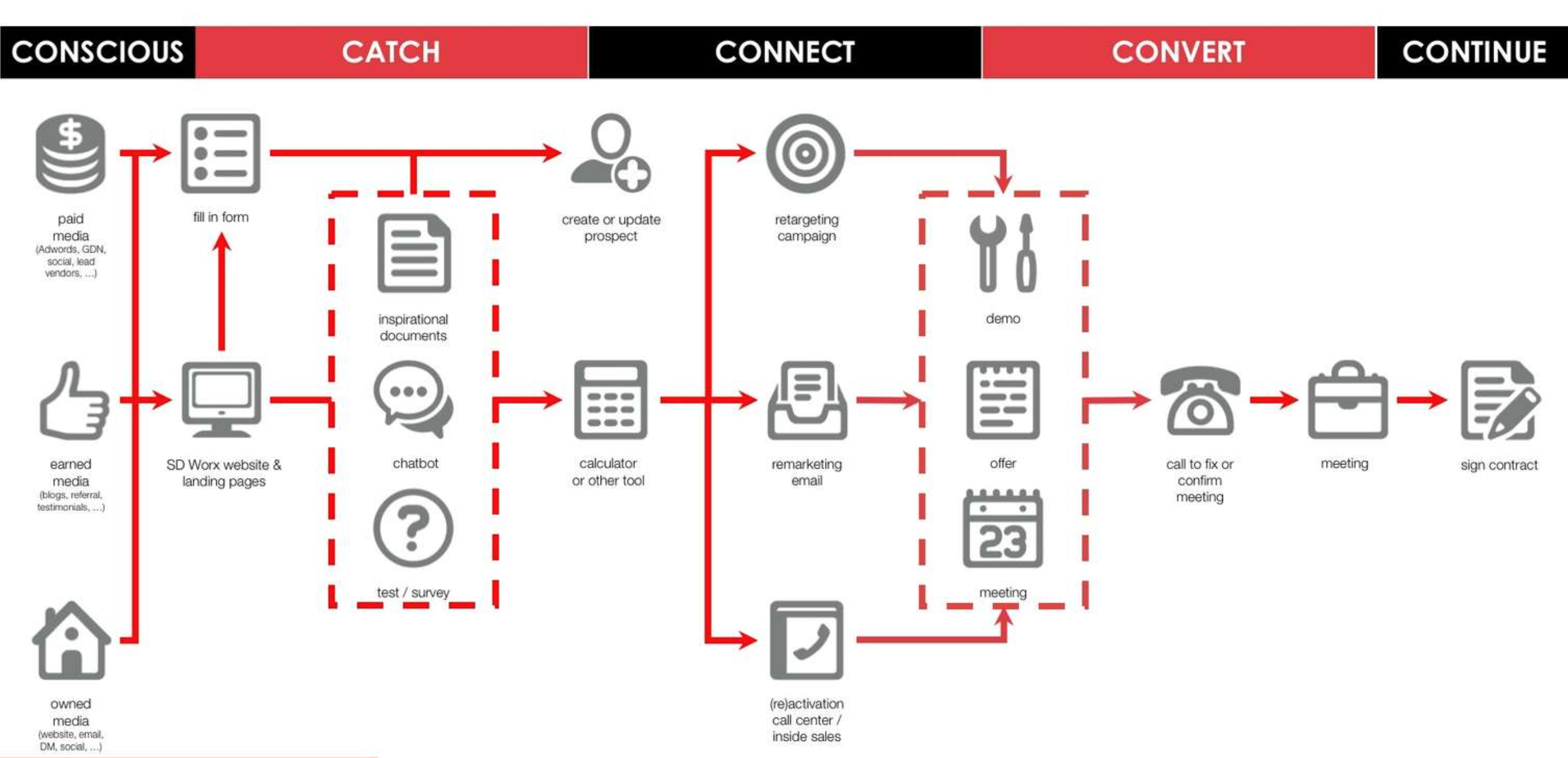 "The UPTHRUST team helped us reach our high growth targets and made us look differently at lead generation thanks to their experimentation methodology, new targeting techniques, and advanced funnels."