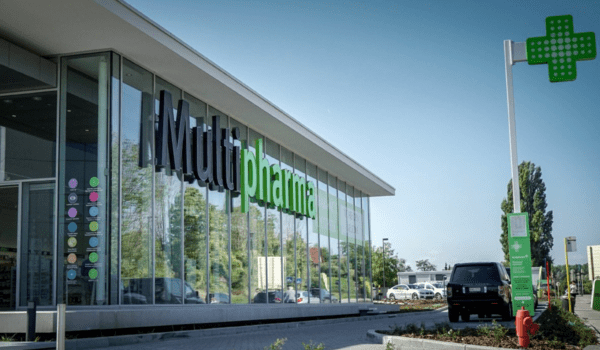 Case Study
Find out how to exponentially boost eCommerce revenues with growth marketing.
Multipharma is a premium distributor of pharmaceutical and para-pharmaceutical products in Belgium, with a strong focus on customer service and advice. Historical backbone of the company is the network of today over 270 pharmacies in the Belgian market. Recently the online e-commerce channel has been added to the retail mix. Infused by the high sales ambitions for 2019 and low Q1 results, the company was looking for external help.
The challenge
The challenge was threefold:
To reach the 2019 sales target by accelerating e-commerce revenue growth fast.
To install best-in-class customer acquisition funnels and boost conversion rates.
To solve the capability / capacity gap and to transfer knowledge to the current team for future similar approaches.
Approach
"Insert Upthrust Growth Team"
Our approach consisted of the following steps…
We deep dived into the sector / segment (competition benchmark) and current e-commerce setup.
We built a calculation model to determine the potential of different scenarios.
We set up a series of workshops to discuss digital growth barriers & drivers and co-create ideas that impact revenue growth.
We prioritized the longlist of ideas and translated them into experiment sheets.
We created and configured the assets to get the experiments up and running.
We evaluated the generated sales on a continuous basis and killed / scaled campaigns week by week.
We continuously monitored and optimized our campaigns.
We developed a manual with the approach, results and best practices.
The outcome
We launched 16 experiments + different variants per experiment and tested as much as possible.
For the NL region we set up 52 campaigns / 6.342 ads. And for the FR region we set up 25 campaigns / 2.460 ads. Channels used: AdWords, Email, Facebook, Google Shopping and Smart Shopping.
We have more than doubled the monthly revenue from 43,2K in June to 111,2 K in September and increased the number of transactions per month exponentially from 922 to 2.376 in less than 4 months.
One month before the end of the project, the assignment was extended until the end of the year.
The focus will shift from boosting revenue and experimenting as much as possible to generating profitable growth.
"Growth marketing was the right step to bring our ecommerce activities to the next level. It has changed our way of working, challenged our assumptions and got us the recipe for success in a very short amount of time."