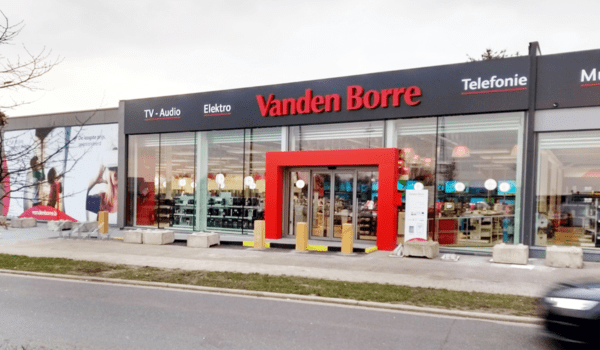 Case Study
Vanden Borre Fnac
Find out how one of our experts generated an uplift for Vanden Borre Fnac.
The challenge
Vanden Borre Fnac is doing performance marketing, since they were looking for ways to not only increase revenue but also increase margins.
Vanden Borre Fnac was looking for a 'Performance Specialist', since they did not have an in-house performance marketer with hands-on experience.
The media agency they were working with wasn't putting up with their promises and Vanden Borre's expectations, and they were looking for someone that could challenge the media agency.
Besides challenging the agency, a reevaluation of the existing KPIs needed to be made, so they're sure that they're encouraging the right behavior in function of the desired outcome.
Furthermore, the structure of their departments worked a lot in silos, resulting in inefficiencies and miscommunications.
Besides, there were also a lot of inefficiencies in the marketing tool stack: some tools weren't being used anymore and some were only used for a fraction of their features.
Finally, there was no dashboard in place that allowed for real-time reporting. They only received the performance results of their campaigns after a month.
To conclude, our client needed someone with experience in performance marketing, enough soft skills, and a big picture view.
Approach
"Meet performance marketing expert Pauline"
Pauline started challenging the media agency partner that Vanden Borre Fnac worked with, and quickly gained trust by proactively looking for value-adding activities she could take on. By doing this, the Chief Marketing Officer (CMO) gave her more responsibilities.
She was made responsible for a very large media budget (+1 Mio EUR range) and was advising the company how to spend that budget in the best way, based on her experience in performance marketing.
This way, she was instantly given a new job role within the company: evolving from 'Performance Specialist' to a 'Performance Manager'.
Besides her responsibilities as a Performance Manager, she is involved in more strategic decisions on a higher marketing level too, supporting the reporting from the marketing department to the CEO.
She was working with all other marketing managers: omnichannel manager, general marketing manager (CMO), the branding manager, the CX manager, and the CRM manager.
She was working across different departments and had daily contact with other managers. Especially with the product managers within the purchasing department, since a lot of her decisions had an impact on specific products.
Pauline's daily responsibilities involved:
Manage Performance marketing campaigns: control and challenge the partner agency.
Manage budget for performance marketing: make strategic decisions on how to spend the media budget (+1 Mio EUR) that was available.
Make cross-departmental decisions with other managers.
Make sure that communication improved
Enabling a way to report in real-time by creating a dashboard.
Coaching and teaching the in-house team on performance marketing and dashboarding.
Having meetings with different managers, partners, and other Vanden Borre staff.
Platforms and tools that were being used to work with:
Platforms: Google (search, shopping), Bing, Awin (affiliate partner), tweakers (affiliate), Facebook/Instagram, email marketing (Selligent)
Tools: Google data studio, Google analytics, Google Tag Manager, Google search console, display & video 360, Supermetrics
The outcome
Revenue increase
Profit increase from performance marketing
Optimized structure of SEA accounts
Breaking down of silos: having more efficiency within departments
Saving costs through a better choice of tool stack and more efficient communication
Real-time results being monitored through a dashboard
An increase in know-how for both dashboarding and performance marketing
A process to be better prepared for events (black Friday, promotions,…)
Insights on which channels to use to get the highest ROI.
Insights about which angles and which calls to action (CTAs) were working best within their campaigns.
Restructured meeting methodology with partners: changed required input from the agency and adjusted KPIs.
"Pauline is bringing very qualitative input for our company and is challenging our existing partners"