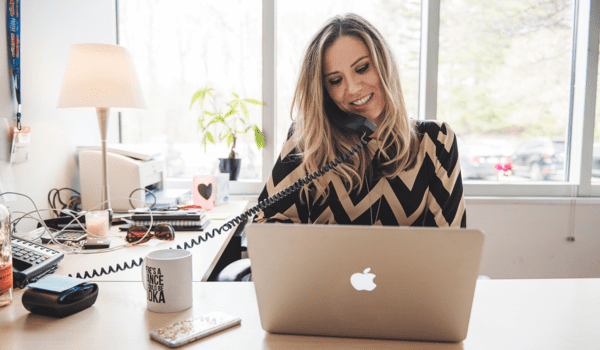 Case Study
From 0 to 567 SRO's within 3 months.
Find out how we helped SD Worx reduce their SRO cost.
The challenge
The SD Worx SME division serves an important business segment of 55.000 customers: self-employed professionals and small to mid-sized companies (with less than 100 employees). SD Worx wanted to grow the segment between 7 and 35 employees, a commercially interesting group, not intensively hunted by the competition yet. We needed to take into account an industry-specific guideline: the decision to shift to a new managed payroll services supplier should legally happen before 30/06.
The challenge was threefold:
To generate 200 sales-ready opportunities, which only need one visit of an account manager to be closed.
To inspire the marketing and sales teams with an innovative approach, generating results as from the first week.
To transfer knowledge to the teams allowing them to generate leads through a new campaign methodology.
Approach
Our approach consisted of the following steps…
We deep dived into the sector / segment (competition benchmark), digital stack & setup and sales funnel & process.
We defined the OMTM (One Metric That Matters) and built a business case / calculation model.
We set up a series of workshops to discuss digital growth barriers & drivers and co-create ideas that impact conversion.
We prioritized the longlist of ideas and translated them into experiment sheets.
We created and configured the assets to get the experiments up and running.
We evaluated the quality of the leads and killed / scaled campaigns week by week.
We continuously monitored and optimized our campaigns.
The outcome
For the NL region we set up 23 campaigns / 858 ads. And for the FR region we set up 3 campaigns / 187 ads. Channels used: AdWords, Facebook, Gmail, Google Display Network & LinkedIn.
We had to adapt the lead follow up process in order to allow sales to deal with the high volume of generated leads. Two dedicated direct sales per region (NL & FR) were replaced by a call center and the whole direct & indirect sales team.
We generated 567 SRO's with a total Ad Spend over 14 weeks of € 20.130,76. The Cost per SRO dropped from € 650 (through cold calling) to € 35,5. We generated an estimated first year total value of € 131.944.
Both the success ratio (# appointments / # qualified leads) and the hit rate (# contracts / # appointments) increased. Moreover, sales also reported a shorter lead time to sign the contract.