#EXPERT STORY – Discover how Jérémy is helping Skipr with lead generation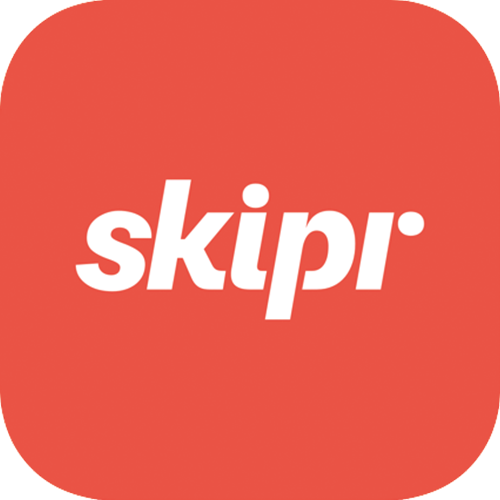 The Expert
Jérémy got his start working as an SEA expert for an agency. But after working with clients for a year, he realized that he needed a change in order to make the impact on sales he envisioned as a digital marketer. After all, traffic can only get you so much in the world of digital marketing.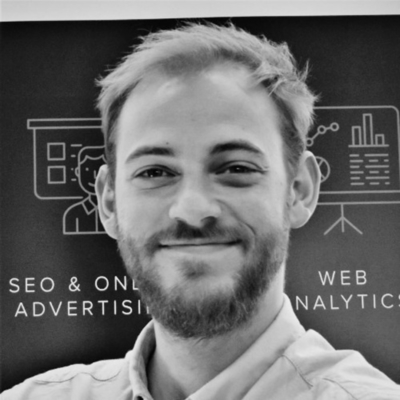 With Upthrust Jérémy found an opportunity to work as a more well-rounded, T-shaped marketer. It seems it was the perfect fit as he has worked in the company for the past year and half.
Jérémy on conversions: "My philosophy is that you need to take care of your client and to make sure that your customer journey is the perfect one. Of course, there is no 'perfect' customer journey, but you can't just bring some traffic and hope that people are going to convert because the ad is appealing."
The Company

Skipr offers an all-in-one solution to manage corporate mobility. With Skipr, companies set up a mobility budget that allows employees to use it however they see fit. Employees are able to rent an eco-friendly car, bikes, or get tickets for transport and manage their budget and get reports all from the convenience of one application. Major companies like Carrefour, L'Oréal, and Luminus all use Skipr.
Timeline and Goals
January 2021 – present
Skipr brought Jérémy on to fill a need as a Growth Marketer earlier this year. He was put in charge of digital marketing campaigns with the primary goal of bringing in marketing qualified leads (MQLs) and helping nurture them into sales qualified leads (SQLs).
However, in order to accomplish this goal, there were some secondary goals within the basic marketing practices at Skipr. As a startup, they needed someone to help with their marketing segmentation, set up a lead scoring process, and connect the sales team with the right marketing channels.
A secondary and long-term goal on the project is to find the best lead magnets to generate the MQLs and further define their target audiences.
First Impressions

Skipr had been looking for a growth manager for almost 6 months, so they were very happy to see Jérémy when he arrived. However, like any growth marketing consultant, Jérémy had to hit the ground running with the onboarding process. He met with different teams to understand the organization and their strategy and was even able to set up some campaigns in the first weeks.
"As they were very hungry and enthusiastic for this new growth manager, I was already putting some workshops in place in the following weeks to set up some campaigns as soon as possible.
Achievements

It's early in the project but already Jérémy has helped Skipr achieve segmentation with their marketing campaigns. He thoroughly reviewed their target persona and helped narrow their campaign focus on individuals who are decision makers around Skipr's mobility solutions.
From there, Jérémy has helped Skipr with a number of lead generating campaigns. So far, his team has found the most success with a webinar campaign they launched in January and their conversion rate has increased with every webinar.
Most recently, Jérémy helped Skipr to launch lead generation campaigns through LinkedIn with the ebook campaign showing great results.
Ultimately, Jérémy's key metric goal with Skipr is to generate 30 SQLs for Belgium each month, and he's consistently gone beyond this goal at 40-50 SQLs per month. The process is long, but Skipr has been very impressed with Jérémy's work as they're landing more contracts.
Jérémy continues to launch new marketing campaigns every two weeks, and his newest campaigns is an account based marketing project:
"We have this idea to create a Virtual Mobility Summit in Belgium. We will invite two of our biggest clients, which are Carrefour and Deloitte, and we want to invite five of our existing prospects and five completely new prospects. We want to gather them all around one table to discuss the future of mobility."
The Lighter Side
In working with his team leader on the project, Jérémy was reminded that people don't go on social media to download ebooks or get converted—they want to be entertained! Going with this philosophy, Jérémy is about to launch some video campaigns and even meme campaigns that explore to entice potential clients with the lighter side of social media.