TikTok Advertising: How to Win On The Platform As A Business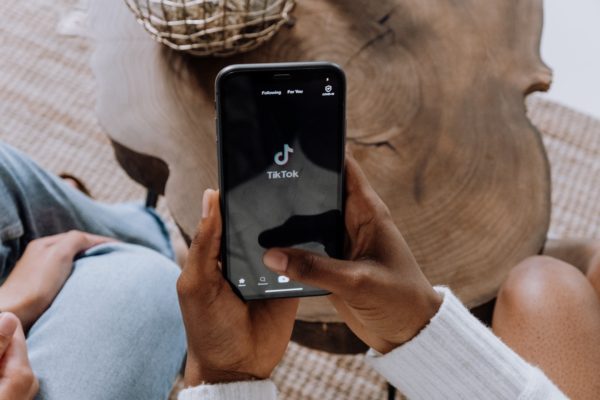 Had To Miss our TikTok Webinar?
Sign up via this link and watch the replay with Vincent Pierquet from TikTok Belgium.
If you're wondering how to and want to leverage the power of TikTok at your business and for your brand then you've come to the right place to learn more. You may be a brand or agency that wants to advertise on the platform but aren't sure how it works or how to get started doing so.
Here you can learn how it all works and how to get the results you desire as you begin advertising on TikTok. It's all about using the right channels to reach your audience at the right time and with the right content. TikTok is one way to do this and we're here to ensure you find success with your campaigns and the platform.
How to Leverage the Power of TikTok
It's a rapidly growing platform that offers a lot of potential and possibilities for brands these days. We are currently at a crossroads between the streaming platform and YouTube, as the algorithm is really based on content and on a personalized discovery and recommendation that makes it not a social platform, but an entertainment platform. That is of course that it functions from user-generated content and by the community.
Generally speaking, entertainment and content are truly the key to using and advertising on the platform.
It's not only about advertising on the platform but it's a chance to recruit new talent as well. You can also think about using it for brand ambassadors to showcase products for you. Overall, keep in mind that content is key on TikTok.
Reasons Users are on TikTok
It's important to understand the four main reasons why users are on TikTok in the first place. They are there to not only be entertained but uplifted as well. It's a platform that tries to bring joy to the users and audiences. Furthermore, the users are there to discover and they want to learn a lot about topics like culture, brands, and products, which is good news for you as a business. In addition, there are still some social features on TikTok. However, the primary reason people come to the TikTok platform is to be entertained. Overall, 75% say that they use the platform to be entertained. However, when it comes to discovery, almost 70% of them say they have been inspired to find out more about a product of a brand that they've seen on the platform. Therefore, this is a huge opportunity for brands and businesses alike.
The TikTok Difference
One reason TikTok is great for brands is that the platform offers full-screen viewing and is always paired with sound. Therefore, it's a very different and unique platform from others out there. It's an extremely immersive experience for users. You don't check the platform, you watch it. You're not distracted by other features or by always scrolling, but you're there to watch the content. Content is key on TikTok and this is all about content since 96% of the time spent on the platform by users is spent on the "for you" page. It's a place people come to discover new things and learn. When it comes to wanting to know more about a product or brand, almost 70% of the users said that they got ideas about brands and products on TikTok and ended up buying them, even though they were not especially looking for them, but discovered them on the platform. The content has also become more diversified. There is room for everyone including but not limited to topics on cooking, pets, sports, and other categories like travel, gaming, and beauty fashion.
Take A Headstart On Tiktok With These 7 Tips
Download this short E-book with our 7 Golden Tips to get started on TikTok for Business.
Best Practices on TikTok
Some wonder if TikTok is useful for B2B as well. The answer to this question is, yes, the platform is for everyone including B2B. TikTok is also a toolkit that you can use to create content and showcase what you do or what you can do. You can succeed by simply influencing a buyer. Another question is if you have to use a face to advertise and use TikTok. The short answer is, no, since you may want to use a mascot or something else representative of your brand or product, for example. There's also power in the full-screen aspect as well as having sound. There is no limit to your creativity or what you can do on the platform.
TikTok is 1.7x more likely to be the source for product discovery compared to other social platforms.

Source: TikTok Marketing Study 2021 conducted by Material
You should know that you don't have to have a TikTok account to advertise on the platform. However, it's a best practice to establish your brand and have an account before doing so. Setting up an account is the first step to using the platform. Another benefit of having an account if you'll be advertising is that you can test your content and by posting it organically, you would also be able to see what kind of content works better than others, and then decide how you want to proceed. When it comes to recommendations for organic versus paid campaigns on TikTok, it's advised that you should always have kind of a healthy mix between organic and paid.
Community in Belgium

Belgium now has 3.6 million users on TikTok and they're spending more than 80 minutes on the platform watching content and videos. In Belgium alone, they watch more than 22 billion videos per month which is a very massive number. The core target in Belgium is the gen Z, as 44% of the origin is between 18 and 24 and the fastest growing category actually are millennials at 25 to 34, they account now for 27% of the users. A large chunk of users aren't on TikTok and Facebook. What is interesting to see from an advertiser's point of view is that if you are not on TikTok and you have a 360 digital strategy, you can technically miss a part of your audience because you can't say you're going to only do Facebook. After all, they're not on Facebook. So if you do only Facebook, you won't reach this audience for instance. They are spending a lot of time on TikTok in general per day.
Shaping Culture & Starting Trends
TikTok is also shaping culture today and is a place to start new trends. TikTok is having an influence in real life. Like on TikTok, the most watched travel destination, for instance, or a book talk with trendy books on TikTok. So, we're seeing many trends that are actually born on TikTok and that make some products or some places more popular and even sometimes sold out. One example, in particular, is that Gap relaunched a hoodie just because it became trendy on TikTok, as well as Starbucks relaunching certain drinks.
People are heading to TikTok to discover and approach a new culture. As a brand, it's best to be on the platform and take part in the conversations instead of being a bystander.
A simple video on TikTok can really drive massive engagement and increase conversions. One instance is TikTok creator Trinidad, who made a video about a beauty product from the brand Peter Thomas Roth. This video was a huge hit with more than 31 million views, and the product got sold out in the US because of that video.
How We Help You Grow On TikTok
Discover our battle-tested TikTok Growth Program we succesfully manage at our clients.
Connecting with Your Audience
It's not because you follow somebody that you will see all its contents. When it comes to mini-series and running multiple videos, you really want to hook your audience from the beginning to the end and each video should have its own story. Each small video should definitely have its own storytelling from start to finish. TikTok is a scrollable app and it's a short video app as well, so you need to be able to hook them in from the start. While you should have a media plan, stay flexible and remain open-minded so you can adapt to and move with the trends. You want to remain flexible and appear authentic.
Brand Solutions
So, how can you as a brand truly leverage the power of TikTok? There are two buying methods on the platform. The first one is what we call self-service and it's actually the access that you can have to a TikTok ads manager. Similar to what you would get on any other platform where you can choose between auction, where you can optimize your budget and your CPM, according to your objectives, or reach in frequency.
Then there's also something which is very TikTok unique and is called the reservation and are very TikTok unique products. These are actually the kind of slots that you would book on the platform, maybe more to be compared to what you could do on TV, for instance. So you have what we call the top view, which is the entry app format. In this case, the user opens the app, and the first thing that he sees is not content, but it's actually the ads of the advertiser. There's also what the platform calls branded effect and hashtag challenge branded effect which is the opportunity to have your own filters on the platform that people can then use to create content and videos. The hashtag challenge is a way to engage an audience via hashtag and to ask them to participate in a challenge. This is an opportunity to collect a lot of user-generated content.
You have options when it comes to using TikTok depending on your objectives. You can use reach and video views like other platforms. Or, if you want to go lower down the funnel, there are now all those objectives from engagement traffic, but also lead generation where you can generate leads and of course conversions. There are also available add-ons to drive more engagement and collection ads, which is a way to kind of import a part of your catalogs on TikTok.
There's a difference in cost between the top view, top feed, and in-feed ads. One difference between the top view and the rest is with the top view there is a minimum spend that you have to get to unlock this position because it's a bit more for premium.
Creativity is King
The algorithm, even if it's paid media, especially in auction, would push the content according to the quality of the creative and how people react to that creative. Therefore, a more qualitative creative would have a lower CPM than another. With the TikTok toolkit, there is a way for you with one creative to create different creatives that look a bit different so that you can also avoid creative fatigue and with one creative, get different creatives that you can reuse.
You also have collaboration with some creators. This is what influencers are called on TikTok. Then, of course, you can work with creative partners, like agencies, but TikTok also has specific agencies that are really specialized in transforming assets that you already have and making them TikTok friendly, so it works better on the platform. It's a scalable app and you have filter options and targeting options on the platform and can use hashtags to draw more interest to your videos.
Next Steps
Looking for more help with your TikTok advertising strategy? Then get into contact with Upthurst today so we can set up your business with your TikTok advertising strategy and account. How can we help you out? Well, we can help you to brainstorm your TikTok strategy based on your goals and products.
Our digital experts will sit down with you to come up with that strategy and will guide you in setting up and optimizing your TikTok business profile, both for the pay part as well as for the organic part. Together, we can help to create and launch epic TikTok campaigns that get noticed and get you the ROI you deserve.
Upthrust is a global digital business acceleration office where we implement growth marketing processes and build high-performing digital products for ambitious SMEs and big corporations. We are the digital experts who are committed to driving your brand and business forward. As you now know, it's a platform and channel you can't afford to not be on and not engage with your audience on.
Ready to take the plunge?
Request your free TikTok Strategy Session