How To Get Started With Hyper-Personalization?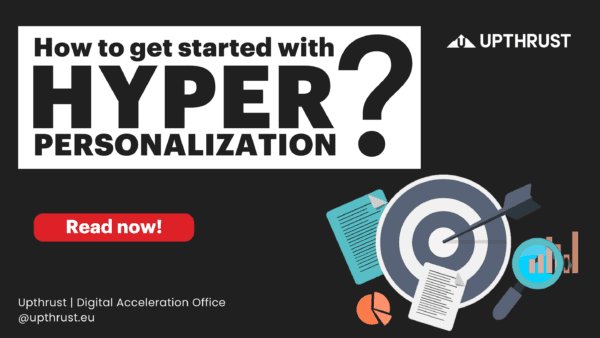 Are you ready to grow beyond your own expectations?
Get in touch with us today!
Are you looking for new ways to drive business growth and offer better customer experiences? If so, you have come to the right place. Hyper-personalization will help your business achieve these things and so much more. Read on to learn how to get started with hyper-personalization.
Abandoned shopping baskets are one of the biggest barriers that online businesses and eCommerce retailers face. As a marketer, nothing is more frustrating than when a consumer puts products in their basket and then leaves the website. If you have the customer's details, you can send an email reminding them of the abandoned item in their basket and even a push notification. However, following up with a reminder is only possible if you have the customer's opt-in or email address. But, your conversion efforts are more likely to succeed if they happen immediately and are personalized to the individual user. This is where hyper-personalization comes into its own.
Responding to customer behavior and delivering a consumer experience tailored to them delivers results. Hyper-personalization is a new and ever-evolving strategy. However, it is more accessible than many CMOs may believe.
Personalization forms a crucial component of future marketing strategies. So, it makes sense to adopt this exciting approach as soon as possible. With the right strategy, hyper-personalization can be used for everything from introducing high-quality long-tail keywords to improve your SEO to boosting your site's conversion rates.
Benefits of Implementing Hyper-Personalization
Benefits of Implementing Hyper-Personalization
01
Boost conversion rates
02
Drives differentiation
03
Increased brand awareness
05
Positive consumer experiences
01
Boost conversion rates
02
Drives differentiation
03
Increased brand awareness
05
Positive consumer experiences
Hyper-Personalization Market Insights and Trends
Do Consumers Want Personalized Experiences?
Data from Mckinsey & Company shows that 71% of consumers expect personalization, and 76% get frustrated when they do not find it. The critical issue of protecting customer data was highlighted five to ten years ago. Ensuring customer privacy and data were protected was a top priority for many consumers. While consumers still want to know that their data is protected, they now also want and expect a personalized experience based on this data when online.
Here are some of the personalized experiences that consumers expect when shopping online:
Consumers expect websites to be easy to navigate.
Consumers want to receive personalized product and service recommendations.
As part of this personalized experience, consumers want to be recognized on their birthdays.
Targeted offers tailored to their needs and interests.
Website personalization may be what your consumers want, but is it worth your while to create personalized customer experiences? In short, yes. Focusing on delivering personalized customer experiences can quickly benefit your bottom line.
Impact of Personalization
Research from BCG shows that companies that offer personalization benefit from more revenue and more customer satisfaction:
110% increase in the number of items ordered in each transaction
40% increase in the average order value
20% increase in NPS survey score
History of Data and Personalization
Data personalization and a focus on the customer journey may seem like new concepts. However, data personalization has been around for a long time.
In 1974, IBM launched a marketing campaign with a focus on segmentation. IBM tailored the marketing message based on segmentation, recognizing that specific groups respond better to different messages. This targeted approach demonstrates the importance of timing and behavioral insights when trying to create impact.
IBM sent out letters with seven different messages sent out to different groups. This personalized marketing approach delivered impressive results. The campaign achieved a return rate of 80% and over $13 million in revenue.
This highly successful IBM campaign remains relevant today and highlights the importance of three main factors:
Segmentation – specific groups will respond more positively to different messages.
Targeting – utilize timing and behavioral insights to create impact.
Personalization – gain a higher impact by identifying needs and personalizing the message.
This example shows that personalization is not hard to achieve; you simply need the correct strategy.
How Data Use in Marketing has Changed
Fifteen years ago, harvesting data was a crucial task for marketers. During this time, capturing all the available data became a strong focus. Throughout this period, and until relatively recently, marketers mainly used data for traffic buying and traffic optimization.
Fast forward to more recent times, and a significant change in data use has occurred. ECommerce companies now use first-party data to optimize their onsite experience and personalization.
Your organization likely has large amounts of customer data stored within its systems. But having the data and using it effectively are two very different things. Many companies successfully capture lots of data and segment this data to provide valuable insights. But, when it comes to activating this data, many companies struggle.
Strategies for Using Data Effectively
Product Recommendations
Creating customer lifetime value is crucial. Tailoring content based on past purchases is an effective way to achieve customer lifetime value. Past purchases provide useful insight, especially for items that require repeat purchases or replacement. So personalizing product recommendations to reflect the customer's past purchases and interests is key.
Personalized Emails
Email marketing is a popular tool used by marketers. However, email marketing is not always successfully implemented. To get the most from your email marketing campaigns, they must deliver a personal experience. Personalizing your emails with the customers' first names is a start, but you need to go further than this. You should also personalize the content of the email to reflect your customers' interests and past purchases.
So, why do so many companies fail to create fully personalized experiences for their customers?
Often, companies have tonnes of data in many different silos. Your customer care department may have a lot of valuable customer data, and the same applies to your own marketing department. However, as the data is so scattered, it is almost impossible to do anything meaningful with it. Organizing your data makes it possible to create the personalized customer experiences consumers are looking for.
Structuring your data and finding a way to organize it effectively is vital. You already have a 360-degree understanding of your customers to tailor website personalization and make your hyper-personalization efforts work. But you need to start using this to segment your audience.
Segmenting Your Customers
Using the data you already have to segment your customers is an excellent starting point for hyper-personalization. Here are some examples of customer segmentation:
Segmenting Your Customers
Using the data you already have to segment your customers is an excellent starting point for hyper-personalization. Here are some examples of customer segmentation:
01
Historical
Personalizing the customer experience based on their purchase history, CRM attribute, and RFM. The RFM (recency, frequency, monetary) analysis is particularly helpful, as it provides insight into the recent transactions, offering further opportunities for personalization and targeting.
02
Contextual
Contextual segmentation refers to data obtained via first-party cookies and search keywords used on the site. Utilizing location data also offers opportunities for further segmentation. Based on location, you can tailor content such as product recommendations related to the weather in the customer's location. For example, targeting them with sunglasses or sunscreen on days when it is hot in their location.
03
Behavioral
Using customer behavior on your site is one of the most valuable ways to create personalized online experiences. Using the customers' visit history and their browsing behavior should provide you with plenty of data to use. You can go a step further by assessing the preferences they select and the product categories they look at the most.
04
Technographics
Technographics refers to segmentation based on the customers' device type, browser type, traffic source, and operating system. Targeting customers based on traffic origin can be especially helpful when creating hyper-personalized customer experiences. Audiences that reach your site via TikTok are likely to want a very different personalized experience than those that come to your site from Google Ads. Understanding the traffic source enables you to re-target these customers with advertisements and drive more sales.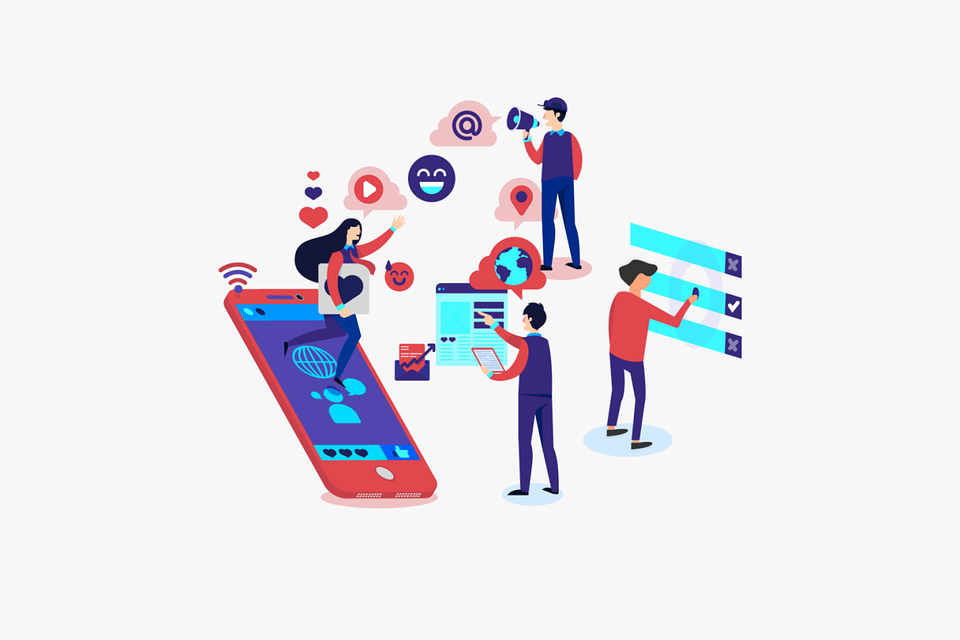 Customization and Technology
Based on your segmentation, you will be able to start further customizing your content and using predictive tools to increase personalization.
Once simply a possibility for the future, AI and machine learning now perform a vital role in enhancing the customer experience and personalization. These methods can be implemented and can start to deliver results within four weeks. So, this is a long-term approach that is easy to set up and benefit from quickly.
An Integrated Approach to Technology
The way that marketers choose and use their technology has changed in recent years. Previously, marketers often bought the best technology product for each end-use. However, nowadays, this has shifted. Annual research from Gartner shows that from 2020, marketers are increasingly taking an integrated approach to technology.
Using a single platform, such as the Insider Growth Management Platform, enables you to take an integrated approach to marketing automation. Here are some of the benefits you can gain from using a single platform:
Lower license fees
One point of contact, instead of different contact points at different companies
Your data is accessible in one place.
Choosing a single platform for marketing automation will make your data and resources work harder. Crucially, an integrated platform will bring together the entire customer journey on every marketing channel. This will enable you to drive growth from acquisition to retention, with increased revenue generation throughout. Using a platform powered by artificial intelligence and AI, makes creating hyper-personalized experiences for every customer simple.
Challenges of Channels & Touchpoints
One barrier to introducing a single platform approach is that many marketers are not taking an integrated approach to customer touchpoints. There is a commonly-held belief that emails are the only way to reach customers. But this is no longer the reality. Your customers also use innovative channels like WhatsApp, Facebook Messenger, and web push notifications. So, as an eCommerce business, you need to use these channels.
Consistency is Key
There is no doubt of the value of using channels such as WhatsApp, Facebook Messenger, and push notifications. In fact, a Dimensions Data study found that nine out of ten consumers would actually prefer to use messaging to contact a business. But, while using these channels is essential, a lack of consistency can create challenges. So, keeping your message consistent across all channels is vital.
Utilize WhatsApp as an Emerging Channel
WhatsApp is a relatively new tool to be used in marketing, but it is ideally suited to providing a hyper-personalized experience for your customers. Right now, only a few businesses are using WhatsApp for this purpose, which gives you a valuable opportunity to reach out to your customers.
WhatsApp can be a particularly effective tool when marketing to B2B customers. A WhatsApp message is more likely to be noticed than yet another email in your customers' crowded inboxes. By sending information via WhatsApp, you avoid the risk of your message being lost amongst the spam and clutter of your customers' emails. This makes it more likely for you to achieve the desired outcome for your message.
Early indications show that WhatsApp can deliver above-average response rates and is beneficial for conversion rate optimization. So, this emerging channel is well worth exploring further.
Experimentation
Experimentation is essential when trying to create personalized customer experiences. Growth marketing and personalization are two concepts that go hand-in-hand. Essentially, growth marketing is a process of rapid experimentation employed across marketing channels. This data-driven approach helps to identify how best to grow a business efficiently.
Unlike traditional marketing methods, growth marketing is all about testing lots of little things and getting results on the go. No one wants to wait weeks or months to introduce personalization and grow their business. To stay ahead of your competitors and drive growth more efficiently, you need to conduct rapid experiments. Quickly getting your experiments out there and measuring their success delivers results. This fast pace enables your business to grow rapidly and to get ahead of its competitors when creating a personalized experience.
You can apply rapid experimentation to every area of your digital marketing. From experimentation with digital ads to minor changes on your website, you will learn so much by implementing these experiments. Measuring performance is essential. You need to know how many people your experiment reached, how many of them clicked through, and what actions they took.
Introduce Rapid Experimentation
Making experimentation a part of the company culture is an excellent way to drive growth and stay ahead of competitors. Rather than being its own separate entity, you can use experimentation to determine a long-term strategy. You can then use the insights gained through experimentation to determine future campaigns.
Starting with creating a personalized experience for larger customer groups will enable you to develop and refine your methods and begin breaking customers down into smaller segments. It is within these smaller segments that you can really start to drive hyper-personalization.
Be Aware of New Regulations
Data is one of your business's most valuable assets. Using this data effectively drives forward successful marketing campaigns. Without high-quality data, it is impossible to deliver personalized experiences to your customers. If you intend to make hyper-personalization a key component of your long-term strategy, you need to start planning.
Right now, it is still possible to buy data. But restrictions are coming. This makes it crucial to stay ahead of potential changes to third-party cookie regulations. You can achieve this by starting to collect WhatsApp opt-ins now before the introduction of the changes. It is essential to be ahead of your competitors when collecting this data. Gathering a database of WhatsApp and SMS opt-ins will put you at an advantage when restrictions come into effect.
Setting Personalization Goals
Personalization should never be a goal in itself. So understanding what you want to achieve from hyper-personalization is crucial. Hyper-personalization should aim to provide:
Frictionless eCommerce experiences
Increased awareness and motivated consumers
The basis of building a relationship and trust with consumers
Consumer Experience vs KPIs
Hyper-personalization is essential to deliver a positive consumer experience. But, personalization only sometimes delivers KPIs. However, focusing solely on KPIs does not offer the best consumer experiences. Striking a balance between these two areas is vital to get the best results for your company.
Next Steps
By its nature, growth marketing is a fast-paced activity. Experimentation and analysis of the results need to happen quickly to continue driving growth. Attempting to achieve this alone while completing the myriad of other tasks you need to perform can be impossible and will slow down opportunities for growth.
You need to partner up with the right team to keep driving forward and develop hyper-personalized customer experiences ahead of your competitors.
Here at Upthrust, we have the capabilities you need to drive growth and create personalized experiences for every consumer. To deliver your hyper-personalized customer experience, you first need to get traffic to your website. We can create and launch long-tail SEO campaigns that are personalized to your customers. Using our long-tail SEO campaigns will drive high-quality traffic to your site, ready for a personalized experience. We will work with you to build a personalization strategy and create experimentation processes. With our help, your team will be fully-equipped for long-term personalization success and able to take over.
Are you ready to get started with hyper-personalization?
Contact us today to discover how we can help build your business' personalization strategy.