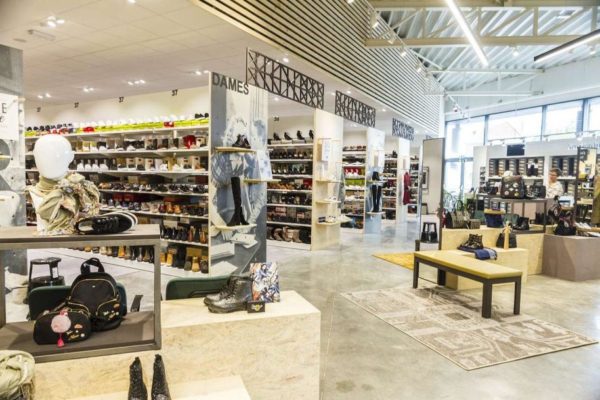 Case Study

Torfs
How we used Facebook's hidden ad features to help Torfs get a few thousand extra monthly transactions.
Torfs is a leading fashion retailer in Belgium, with a focus on retailing shoes. The company has 76 local boutiques, and one central online webshop, offering job opportunities for 685 employees. With the recent boom in the importance of E-commerce and given the ongoing COVID pandemic, Torfs was looking for an external partner to assist them with making their E-commerce funnel flawless and highly efficient.
The challenge
The challenge was threefold:
First and foremost Torfs wanted to attract new audiences and retain existing audiences while respecting existing brand guidelines.
The return rate of products was relatively high and needed to be decreased in creative ways since customer experience is a top priority.
There was a big demand for relevant ad content to increase the conversion rates and the ROAS (return on ad spend)
Approach
We used the following approach to help Torfs reach its goals:
Series of short efforts to deep-dive into the sector/segment and current digital set-up.
Workshop series in which we defined digital growth barriers, drivers & ideas that impact conversion.
Detailing the prioritized list and developing collateral to get experiments up and running.
Assets were created and we further improved the setup and configuration of the digital channels & tools
(Bi)-weekly sprints testing a total of 84 growth experiments.
We created a detailed Cookbook explaining the winning techniques and tactics that are scalable and that can allow for continuous growth.
Three experiments that yielded in high results
1. Dynamic Catalog
The first experiment we wanted to test was if we could leverage the catalog to target cold & warm audiences with dynamic product ads. This way we would be able to offer personalised ad campaigns on a massive scale.
Setup + Tools
Of course, we needed some tools to help us run this experiment. For this one, we mainly used the Facebook Catalog option in FB ads and multiple audience segmentation tools.
Learning curve and optimization
During this experiment we learned valuable lessons that are helpful for any future campaign and always important to keep in mind.
There is a significant difference in brand popularity for French users (Eg. Tommy Hilfiger & Nerogiardini) versus Dutch users (Eg. Adidas).
Retargeting people who abandoned their cart during a checkout process with single product retargeting campaigns yielded great results.
Using the right look-a-like audiences for cold targeting works great.
Retargeting website visitors based on the specific brand they looked at yielded great results.
Result
This experiment resulted in a '+149% higher ROAS vs the average
2. Automated Rules
We also wanted to test if we could create a set of rules to automatically increase or decrease bids, stop campaigns or even increase and decrease the budget. This would be based on the actual performance so we could optimize the cost per action of an ad.
Setup + Tools
For the automated rules experiment we used a google sheet with rule architecture, these rules were implemented in Facebook. Afterwards all campaigns were split-tested between 'campaign with rules' vs 'campaigns that we optimized manually'.
Learning curve and optimization
During this experiment we learned that using rules is better suited to implement in a later stage then at the start of a campaign. We concluded that using rules too soon does not work but can be a valuable tool later down the road, where we were able to create some significant cost reduction vs manual ad optimization.
Result
-20% in Cost per action for ads that used rules and had been running for some time prior.
3. Mobile Labels
Next, we wanted to run an experiment to test if adding the label "Torfs Topper" on certain shoes would increase the overall conversion rate and sales. We did this by A/B testing the labeled shoes versus the standard version.
Setup + Tools
The Insider platform and a list with SKU's (stock keeping units) from Torfs with shoes they wanted to add a label to followed by further design and implementation of the label.
Learning curve + optimization
Adding the label only has an impact if the products are high enough on the page, so only when they are immediately visible to the user. This meant that we needed to add new SKU's constantly.
Result
This experiment resulted in a 4.55% conversion rate (CR) uplift, 19.2K incremental value and a 3.77% average order value (AOV) increase over the time of experimentation.
The outcome
We launched 84 growth campaigns to 185 different audiences and we've created 576 ads in 12 weeks.
Monthly Transactions went up with a few thousands
Revenue went up significantly
We reached an average ROAS of 7,21
We reached a CPA of 11,57 euro
Want some more info or need some help with your own campaigns?