10 Great Examples Of Real Estate Facebook Ads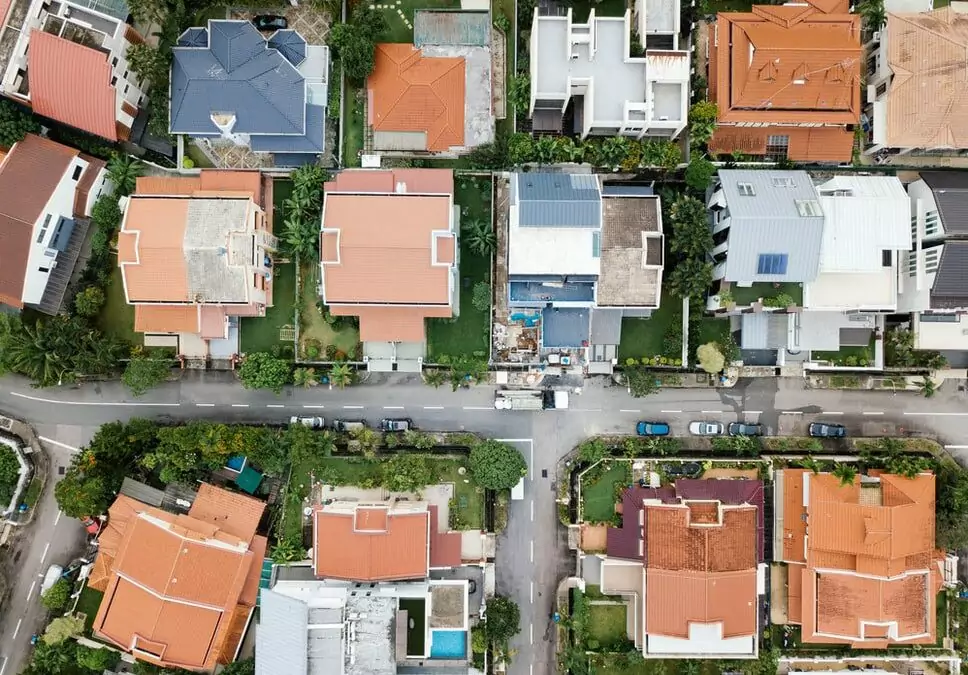 You don't have to reinvent the wheel to create high ROI Facebook ads. All you have to do is to know the basics of Facebook marketing and apply what is already working by looking at your successful predecessors.
Yes, we're talking about your biggest competitors. They're holding the key to success for your Facebook marketing campaigns. In this article, we've tracked the most creative and active real estate agents and agencies to fuel you with inspiration. By looking at those realtor Facebook ads, you can create your own Facebook ads strategy and find what works best for you.
Before we jump into examples, let's answer this: Why Facebook ads?
Well, Facebook has 2.60 billion active users and the average person spends 58 minutes per day on Facebook. And it has the most developed advertising and targeting options among all social platforms. So, it is the best platform where you can generate new prospects and leads.
Now, let's take a look at these 18 successful real estate Facebook ads examples and sharpen your Facebook marketing skills 🚀
#1 RE/MAX – Video Ad: Promote your agents and demonstrate your expertise
After you buy a property, you can do everything by yourself. But it's easier when you have a real estate agent who knows everything about the process. In this ad, RE/MAX shows how real estate agents help their customers by lending their knowledge, skills, and connections. These kinds of Facebook ads can help you boost your brand credibility and create trust between you and your prospects.
And since prospects are about to invest their life savings in their new homes, trust is a big element for success in the real estate industry.
#2 Love&CO – Video ad: Using static images to create an animated video.
Video ads let you show and explain a lot more with the same amount of price as static images. And it is no secret that people find videos more attractive than the other types of ads. This example from Love&Co proves that you don't need a production budget to make a great explainer video ad. Their ads consist back to back images and text overlays to give crucial information about the property. Also, see how clear their ad copy "1 BED | 1 BATH | 1 CAR". This ad intentionally narrows down its target audience by utilizing the ad copy.
#3 Carlton Real Estate – Static ad: great usage of text overlay and description.
You don't have to keep your ad copy crowded. This real estate Facebook ad is a great example right here. As you can see, they benefited from Facebook's 20% grid rule and laid down a graphic and text overlay on top of the image.
You can clearly see how many rooms this property has just by glancing at the ad. They also add their real estate agent's face as a trust signal. For prospects, to see a credible face is always a great trust signal. And lastly, they used the description part (the bottom part) to share the location of the property.
As a result, the messaging is clear and they managed to give all the essential information about the house in a less crowded layout.
#4 JSP Realtors -Show social proof to convince your prospects.
Probably you heard ugly stories about real estate agencies and agents before. Things happen, and people oversensitive about horror stories. So it's normal if they doubt you or your real estate agency the first time you meet. The truth is, they want to desperately trust you because they'll make the investment of their life!
JSP Realtors is well aware of that. They're showing their happy customers with desired results to create an instant bond of trust with the prospects. And they also leverage carousel format to include more than one testimonial.
#5 North Idaho Real Estate – Informative copy and urgency.
Homebuyers or renters aren't looking for magical copywriting skills. The most important things for them are essential information and photos of the property. In this example, you can see how they leveraged the text area by categorizing information with emojis. They wrote about information such as:
Location
Rooms specs and numbers
And the size of the house.
In the end, they also finished the text with a call to action for a 3D virtual tour. This is also crucial, people don't act unless you tell them to act. By ending your message with a call to action, you improve your click-through rate and create better real estate Facebook ads.
And lastly, it may seem small but "Just listed" is a great urgency trigger that tells prospects to act A.S.A.P!
#6 Exclusively Real Estate – A lead magnet to collect contact information.
Another strategy to increase your conversions is to offer value to your prospects. As you know, many property owners have no idea about the worth of their property. Smart real estate business owners leverage this opportunity by creating lead magnets like this 👇
📷
See how this real estate Facebook ad uses a free home evaluation test/tool to attract prospects and convince them to leave their contact information. You can create a similar strategy to expand your
#7 Northern Atlanta Real Estate – Offering a niche curated list to make it easier for your prospects.
This Facebook ad focuses on a particular target audience (Place: Canton/Woodstock area). Furthermore, it offers prospects a very specific value based on real insight! The keyword here is "get an updated list weekly".
This real estate agent knows that prospects who have a serious buying intention check specific areas weekly! Based on this great insight, they offer a weekly self-updating list. It is tough to say no to this kind of offer. Because normally, prospects have to do this scanning manually, and it costs a lot of time.
Make life easier for your prospects; in return, they'll make your life easier too.
#8 Zac McHardy – Live tour.
You know many real estate Facebook Ads are well thought, professionally shot, and designed. But what about a live tour? Live tours are surprisingly effective. Since there is no edit, crops, or scenario, the viewers feel it's like a regular house tour!
This authenticity also helps to build trust between the realtor and the audience.
#9 Flyhomes – Educational content for first-time home buyers.
Buying a home has many moving parts. Taxes, paperwork, and hidden costs could kill all the fun of the process. Furthermore, it can add stress and anxiety on top. Therefore, educating your customers about the process is a great way to establish a relationship.
This real estate Facebook ad from Flyhomes is an invitation to a Homebuying 101 webinar. Obviously, they inform their prospects about "buying now vs. preparing to buy later". You can do likewise.
First, come up with a list of pain points. Then cluster related topics to transform them into an eBook, webinar, helper-video, or article. Then distribute it to your prospects via r
#10 Pacific Union Real Estate – Drone video to show the neighborhood and location.
When people buy a property, they also buy the neighborhood, location, and even neighbors up to some point! So giving an overview of the location with a drone or regular camera is a great idea. If the area is nice, you can increase your chances to attract more prospects and eventually customers.
Ready to create high-converting real estate Facebook ads?
We hope you learned new Facebook ad strategies from these examples. Try to get the best out of every example and tailor the message based on your needs to get great results. Remember, experimenting is the most important thing. Always be hands-on and you'll find what works for you on the way.
Have a look on this posts:
If you need help with the strategy, audience creation and execution for Facebook ads, you can always schedule a call with our Facebook marketing expert!
If you want to invest in your sales and marketing teams, you can check our 6-week growth marketing course.